Ever Present: First Peoples Art of Australia
Media Kit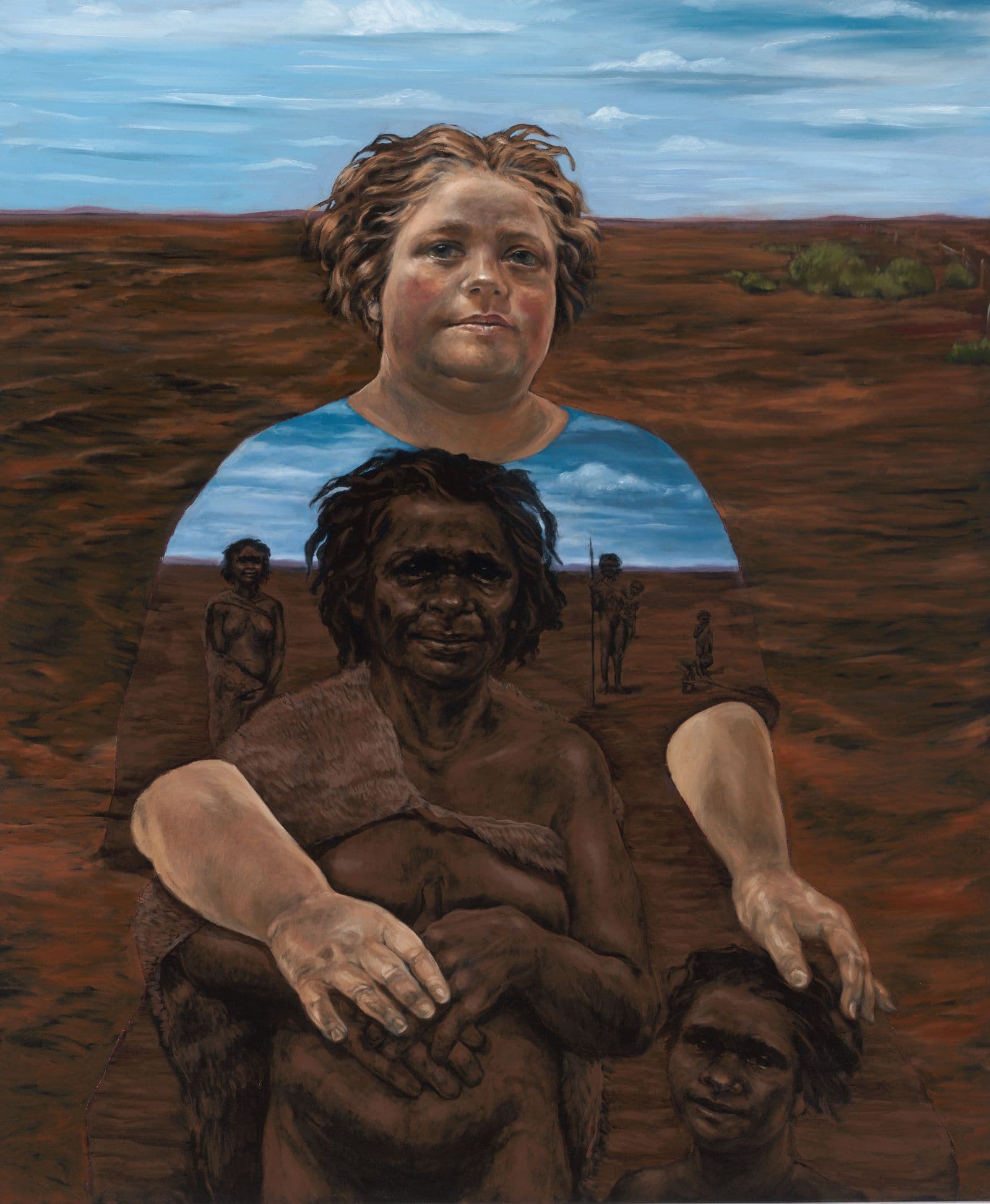 Key information
The National Gallery has developed these online media kits for media usage only.
By downloading these images you are agreeing to the following:
Images are used exclusively by media, and only for purposes of publicity of the National Gallery of Australia, falling under the special exemptions of Fair dealing for purpose of reporting news or Fair dealing for purpose of criticism or review, as set out in the Copyright Act 1968; images must be accompanied by the provided caption; reproduction of images must respect the artist's moral rights i.e., no cropping or overprinting on images.


Contact
For general enquiries, please contact
Jessica Barnes
Senior Communications & Content Officer, Touring
T +61 2 6240 6431
E media@nga.gov.au
'"Ever present" is a very powerful statement. It reminds me that my culture has been here for countless generations, and I am not going anywhere. I am a result of my ancestors who walked before me and I am a vessel that will continue to teach the generations to come so that our culture, our people will be forever present.'
Ever Present: First Peoples Art of Australia surveys historical and contemporary works by Aboriginal and Torres Strait Islander artists from across Australia. Drawn from the national collection and Wesfarmers Collection of Australian Art, the works included in this exhibition bridge time and place and are interconnected through story and experience.
Although Ever Present is a celebration of Aboriginal and Torres Strait Islander art, it does not shy away from Australia's complex histories. The works challenge stereotypes about First Nations people and what defines their art. The artists contest populist views of Australian history, using art as a tool of resistance and replacing physical weaponry with wit, satire and juxtaposition to confront viewers and to encourage conversations that are essential to dispute outdated myths and ideologies.
Ever Present includes the work of over 170 artists as it considers seven overarching and interlinked themes: Ancestors + Creators; Country + Constellations; Community + Family; Culture + Ceremony; Trade + Influence; Resistance + Colonisation; and Innovation + Identity.
Together the works underline the ever-present existence of the First Peoples of Australia.
Ever Present: First Peoples Art of Australia is a National Gallery Touring Exhibition supported by Wesfarmers Arts.