Mabel Juli: the moon and the stars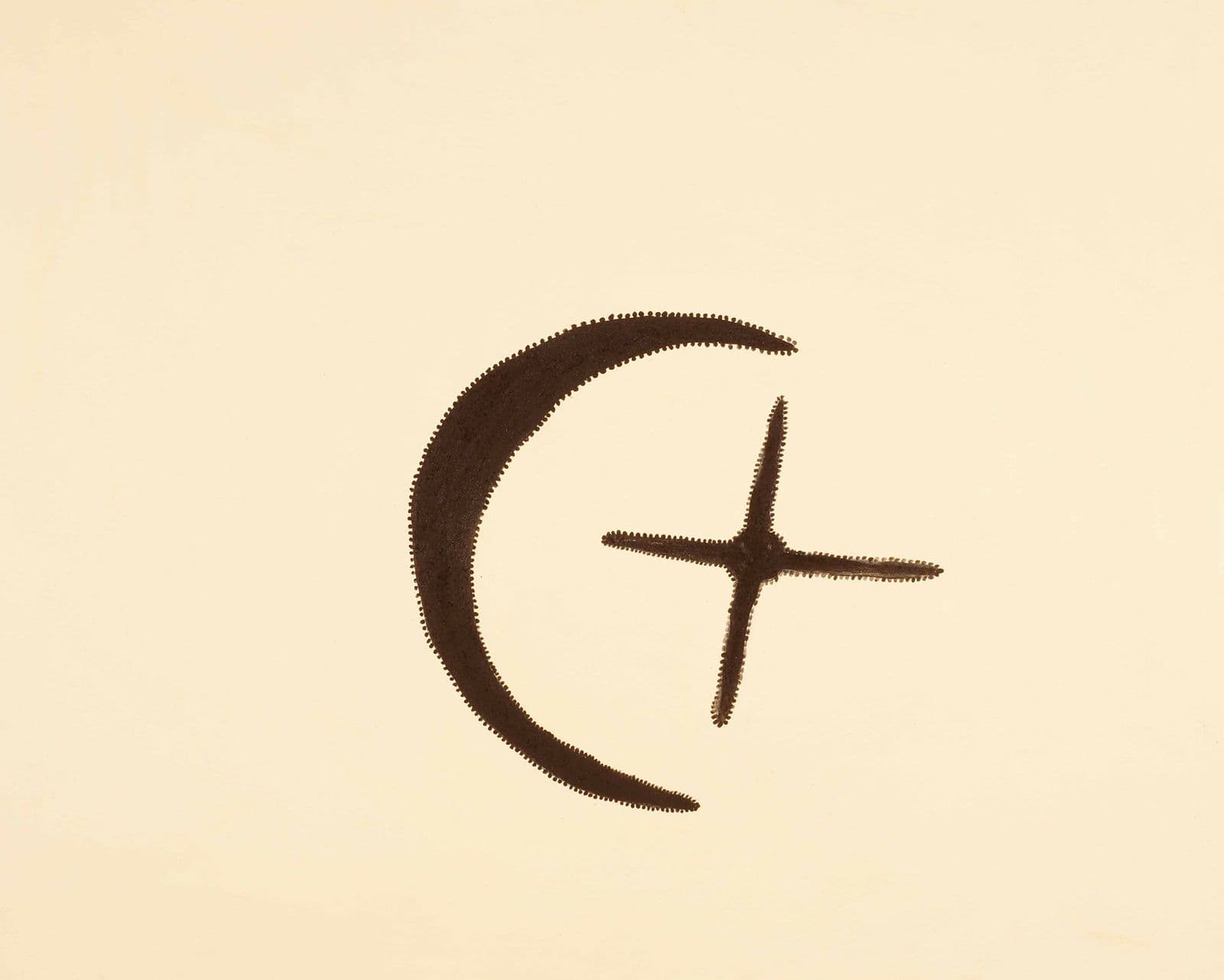 Ever Present: First Peoples Art of Australia surveys historical and contemporary works by Aboriginal and Torres Strait Islander artists from across Australia and drawn from the collections of the National Gallery and Wesfarmers Arts. To celebrate the exhibition at the Art Gallery of Western Australia and its tour to Singapore, we highlight senior Gija artist MABEL JULI and her story of forbidden love.
'I like to do painting all the time. Mabel is my name. Ngagenybe yinginybe-ngirri gardiya name – Mabel, and blackfella name Wirringgoon. Wirringgoon is the Gija name of that little bird, the cockatiel. My mother named me after that bird.
My mum bring me here (to Warmun Arts centre) to look for job, went to do painting. Aunty Queenie [McKenzie] told me about painting. She asked me: 'what if you do a little bit of painting, you might get something out of them'. And they give me one little board and I would paint that little board. 
I'm doing my Country. That's where I do all my paintings. I don't paint another Country, I paint my own Country. Darrajayin at Baliny – Springvale, that's all. I like to go back there to my Country (Springvale Station). When I'm thinking what I'm doing, I'm doing my own Country. I am working all day now, working, painting painting, they would tell me: you're an artist now. And that's right, that's good, good for me, it's nice.'
Senior Gija artist Mabel Juli (birth name Wiringgoon) was encouraged to paint the Ngarranggarni (Ancestral stories) of her Darrajayin homeland by both Queenie McKenzie and Rover Thomas. Her distinct style draws ultimately from the East Kimberley aesthetic tradition of utilising natural earth pigments mixed with binder and ochre-coloured acrylic paint applied as part of a bold and contrasting minimalist colour-block patterning. This patterning and iconography is both ancient and contemporary, and came to the attention of the art sector during the late 1970s and early 1980s. This imagery (associated with important Dreaming narratives), initially painted on ceremonial boards, was used and activated by senior ritual participants. Paddy Tjamitiji and Rover Thomas were the initiators and key proponents of this practice.
Juli was born c.1933 at a location known as Five Mile, near Moola Boola cattle Station south of Warmun (Turkey Creek) Western Australia. Like many Aboriginal people of this period, she and her family grew-up and worked on several cattle stations in this region. Unfortunately, due to the introduction of Equal Wages in the pastoral industry around the late 1960s early 1970s, many Aboriginal people were forced off these stations and therefore settled in nearby towns. By the 1980s Juli was living in Warmun and through the encouragement of others began to paint Ngarranggarni (Ancestral stories) and significant historical events.
Juli paints the Ngarranggarni that her parents taught her when they took her to their ancestral lands – Karnkiny, Glingennayn, Marranji and Jiyirinny. These locations and the activities of the Ancestors (associated with these locations) are featured in her work. As a senior law and culture Elder she has inherited cultural responsibilities and obligations to care for her Country. Included within this is the supervision of and participation in the re-enactment of ceremonies and the communication via a visual language the traditional iconography associated with the Dreaming to the next generation.
Juli says her iconic moon and star works – including Wardal and Garnkeny from the Wesfarmers Collection of Australian Art and Garnkini from the National Gallery collection – tell a story of forbidden love:
'Garnkiny ngelmang rurt ngarri nginji. Wardel tal kerlurr ngarrkalen laarne  pertij  nginyi tanyi  garnkiny. Wiji ke  ngarri  ngurramangpe   ngewa  tampurru-kal. Gangpelkpe  nginini.Kerlewirring  tek  nginini   Nginini  pirri  nangkap  parrrun na  nginini  pirri  ngayimuwana  murlinte  ngenpenke. Purapurap  ngeliyante  wanemay  pirri  melakawum  tam. Wurrji  ngarri  perrani  yilak. Taam  merrkernpem  purakarr  ngeliyante Nangkapwa  perrayin  kili  namuwana  ngininji. Merrkern  taam  nginji  purap  ngitji. Taam  merrkernpem.'
'Well this the dream by Wardel and Garnkiny (star and moon). That's what my mother and dad told me about that Dream. The moon sits in the east. The star sits on top of the hills, the moon came and climbed that hill.
That moon loved his mother in-law, but they told him he couldn't love her and to go away. He left with shame and climbed up the hill and he was looking from on top [of the hill]. He told all the people that they were going to die. He said that he would be the only one living. He cursed those people that he would be the only one coming back alive. He told them, while they were sitting down, "you are all going to die, and I will be said be alive, coming out. Every three days I will rise from the dead." They all died, and he was the only one that stayed alive. He came back as the moon, for three days every month.'
The site of this dreaming is a place called Yariny country in Darrajayin (Springvale Station) on which lies south of Warmun. This is Juli's traditional country.