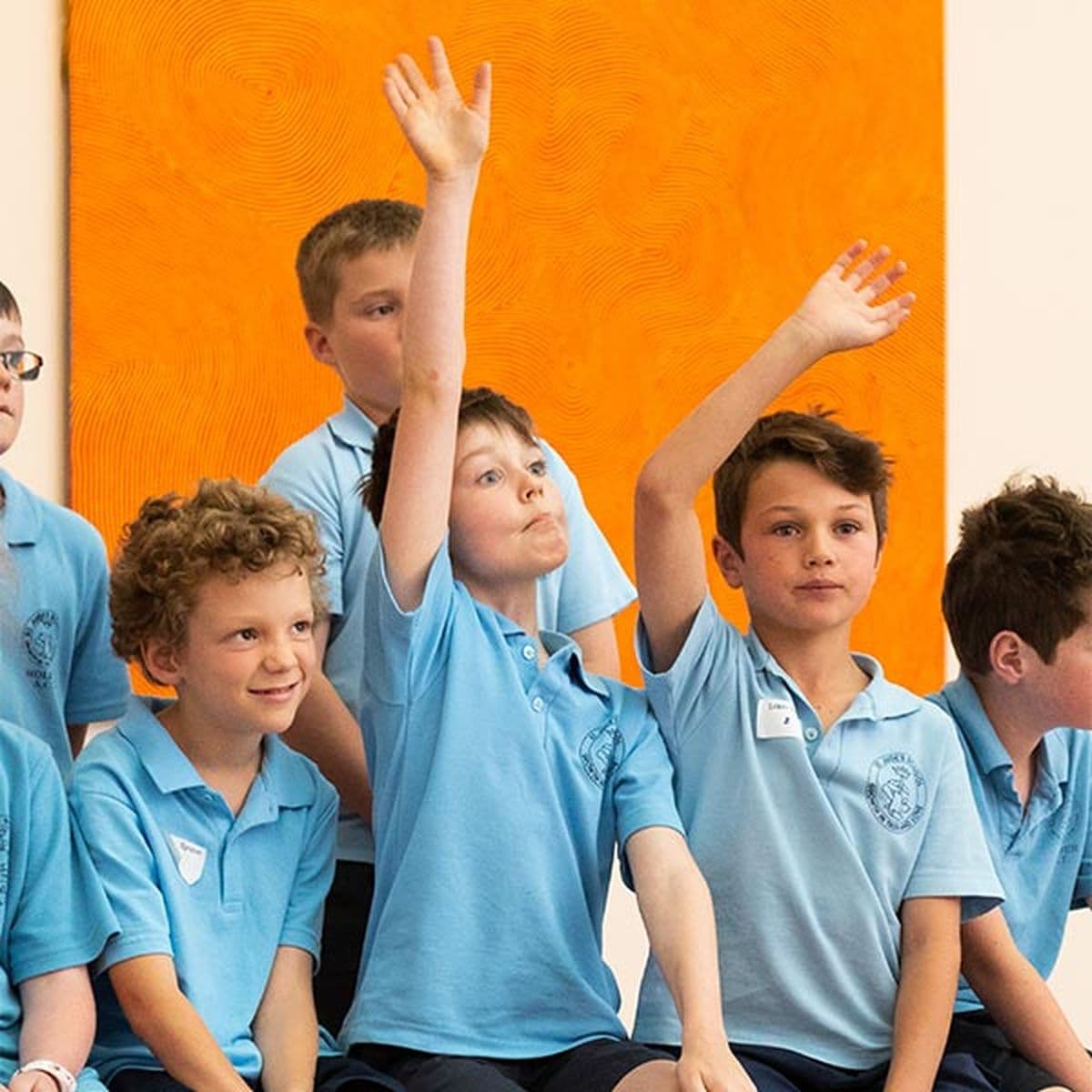 Program Details
Program
Learn about some of the most well-known works of art in the Gallery's collection. From Jackson Pollock's painting Blue poles to Emily Kame Kngwarreye's The Alhalkere Suite, this program focuses on the role of art and artists in our society.
Location and Duration
Online, 60 mins
On site, 60 mins
On site with artmaking, 120 mins (Primary only)
Level Details
Onsite program for Primary students can include artmaking in the Studio ($5 per student)
Curriculum Connections
Learning Area: Visual arts
Cross-curriculum priority: Aboriginal and Torres Strait Islander histories and cultures
General capabilities: critical and creative thinking.
Themes
Role of art, Collection highlights, Abstract expressionism, Aboriginal Art, Modern art, Contemporary art
Curriculum content
Explore ideas and practices used by artists from different cultures and times, including the practices of Aboriginal and Torres Strait Islander artists, to represent different views, beliefs and opinions; identify purposes and meanings of artworks using visual arts terminology to compare artworks from different social, cultural and historical contexts; investigate how artists use materials, techniques, technologies and processes; analyse how artists use visual conventions and communicate artistic intentions in artworks, evaluate how the display of artworks enhance their meaning for an audience.
Book
Be sure to book your school program at least four weeks in advance via Book Canberra Excursions. Let us know your students' needs so we can support their learning, including tailoring programs for students with disability.
For further information on programs, call +61 2 6240 6519 or email groupbookings@nga.gov.au. To help plan for an onsite visit, see Plan a School Experience.