National Gallery Youth Council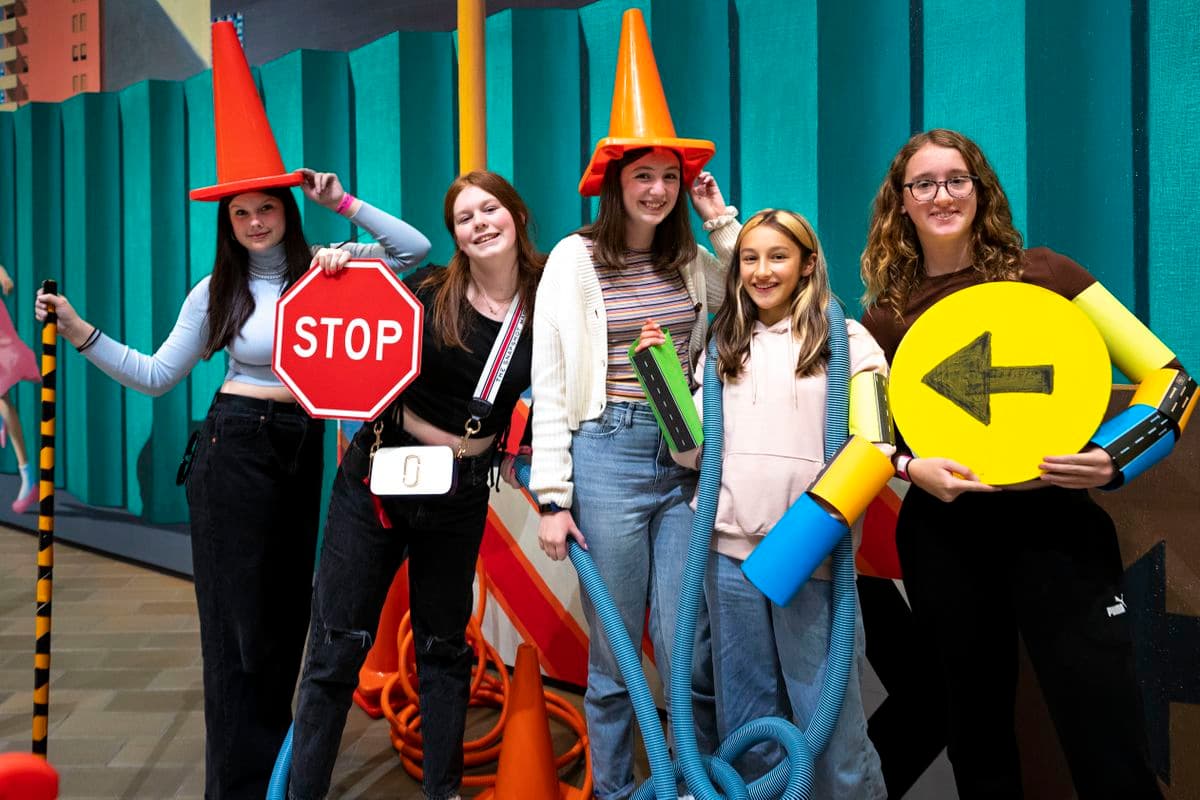 Lead the conversation about art, ideas and issues that are important to you.

Are you passionate about art, ideas, and community?
The National Gallery Youth Council is a group of dynamic young creatives aged 15 to 25 years whose role is to represent and advocate for young people at the National Gallery. Recruited annually from all over Australia, the group meets monthly and works with Gallery curators, artists and staff to develop and deliver programs for their peers — onsite, online and on tour.
Get involved and help shape the way young Australians connect through art. Empower yourselves and your friends to pursue creative paths!
National Gallery Youth Council 2023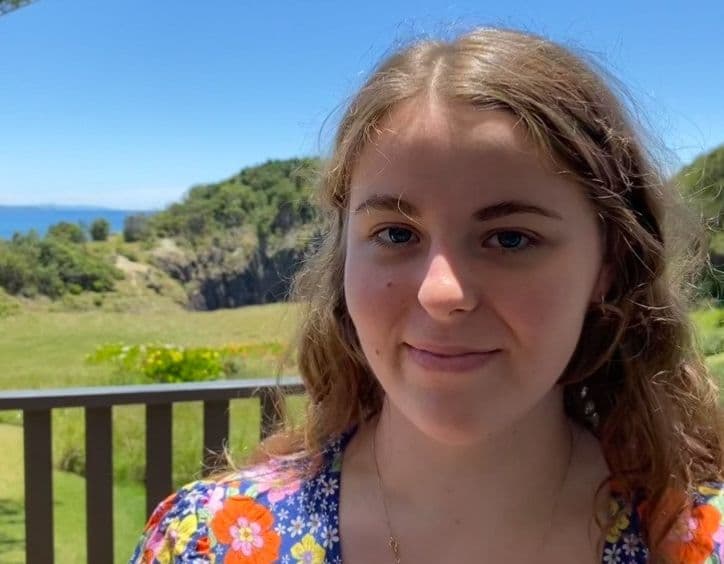 Tara Gouttman (QLD)
I am an art history and ancient history student from the University of Queensland who is passionate about art as a tool for education and well-being. I am also one of UQ's Paula and Tony Kinnane Art History Scholars which will allow me to travel to Japan and Venice. I am excited to join the youth council in hopes of assisting the National Gallery with connecting its collection to a greater amount of regional and rural young people. I also hope to help bridge stronger relationships between art educators and the Gallery's collection through my role in the youth council.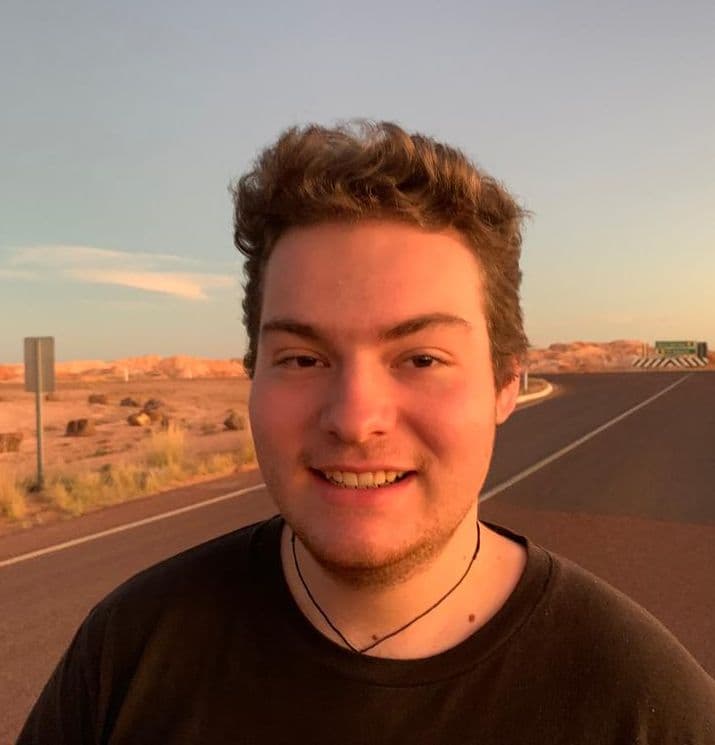 Max Sandler (NT)
I'm always curious and I love to meet different people and hear their stories. After finishing school in Melbourne, I've travelled, worked and studied in many places, most recently Alice Springs, NT. I enjoy being in and around art spaces, and I would like to work towards engaging more young people to do so too. I am particularly interested in innovating ways that institutions can broaden their audiences. In my spare time, I love to read a good book, go for a bush-walk or do some photography. I'm very excited for the National Gallery Youth Council!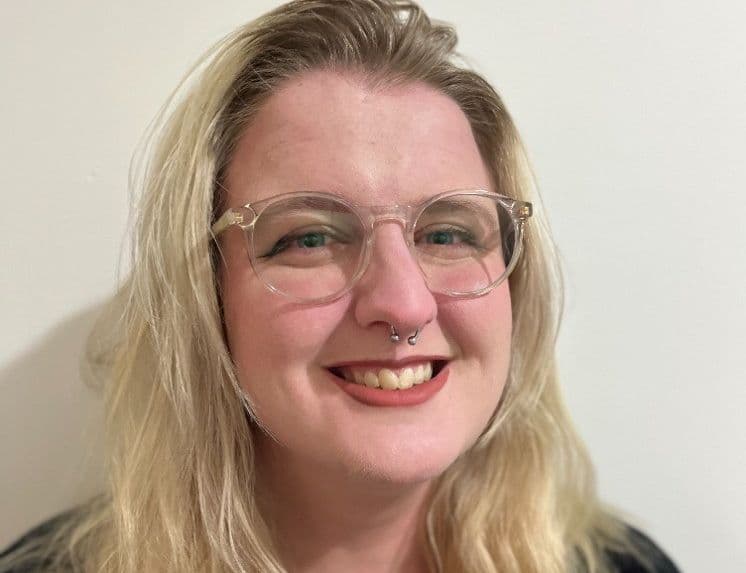 Hope Yates (SA)
I enjoy engaging and being a part of the Arts at all times, from being a member of site crew for a music festival to working the bar at an Art exhibition. My passion for art comes from my love of expression and individuality; I feel that it's such an exciting thing getting to create, participate and consume the ideas and interpretations of those around us. I work in Events and production, getting to explore the different sides of theatre and live events. In my spare time I explore what the city of Adelaide has to offer with my friends and love creating new memories and adventures.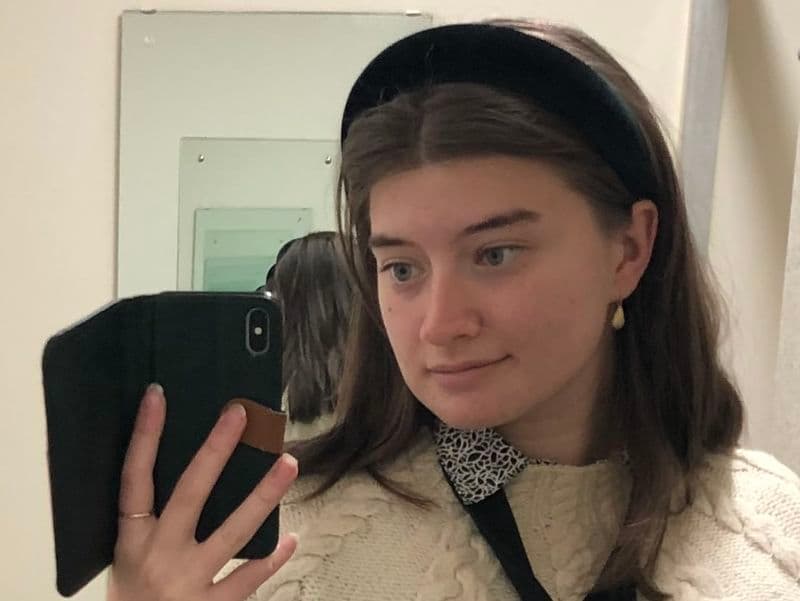 Jemima Adams (ACT)
Originally from Naarm (Melbourne) I am an art history student at the ANU on Ngunnawal/Ngambri country (Canberra). I am passionate about contemporary figurative work and old masters. l am also keen to help foster greater youth interaction with our national collection. I think people of all ages can find something to love in art, but I believe sparking this love in youth can be incredibly fulfilling (just ask me!). I have loved hosting events for students through my work with a student society in 2021 & 2022 and hope to continue this on a much wider scale with the youth council. I look forward to engaging and expanding the community around the National Gallery with the Youth Council in 2023.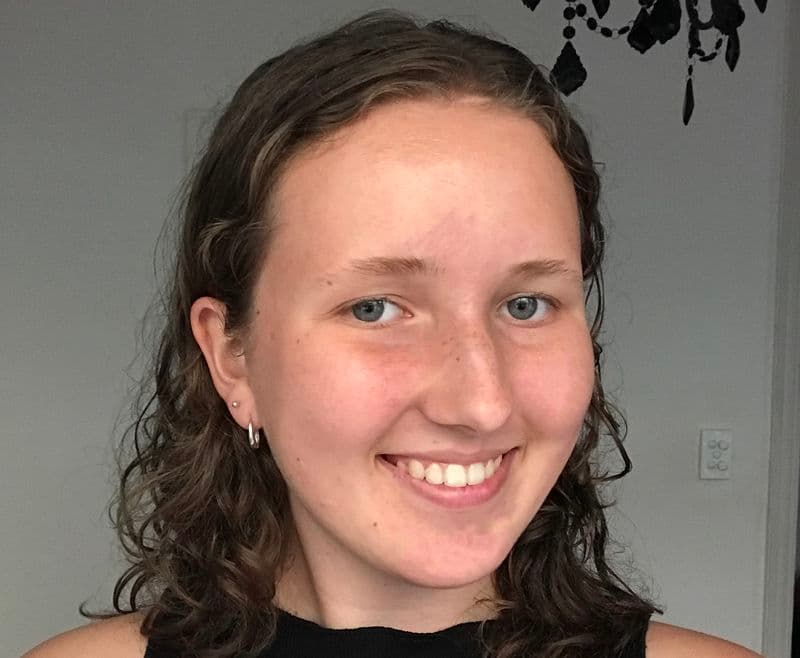 Charlotte Richard (NSW)
I represent and advocate for young creatives who live with a disability. I connect with and appreciate art that represents minorities and humanitarian issues within society. I am excited to continue my role in the National Gallery Youth Council for another year because I am passionate about the Arts how they can help young people express themselves and connect with each other. The National Gallery Youth Council opportunity has inspired me to seek out different paths and explore different ideas.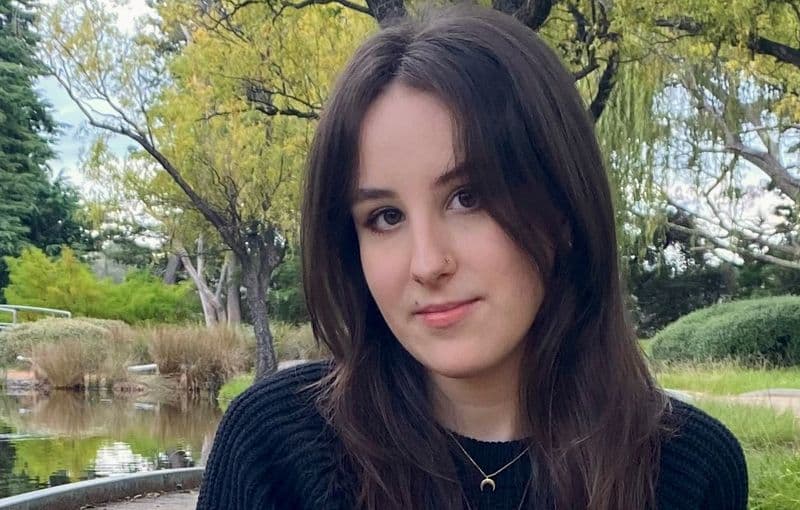 Sophie Blackwell (ACT)
I'm interested in social justice and human rights, the environment, community, and art. I'm passionate about many forms of art, such as visual art, film, architecture, music, literature and poetry, and I always enjoy finding new forms of art. My favourite thing about art is the emotion and message it can convey and how a single piece of art can have a different meaning to everyone who sees it. It's a great way of bringing people together, and it can be an extremely important form of expression for young people. I'm looking forward to creating an inclusive safe space with the Youth Council for young creatives where they can explore, further their interests, and belong to a community.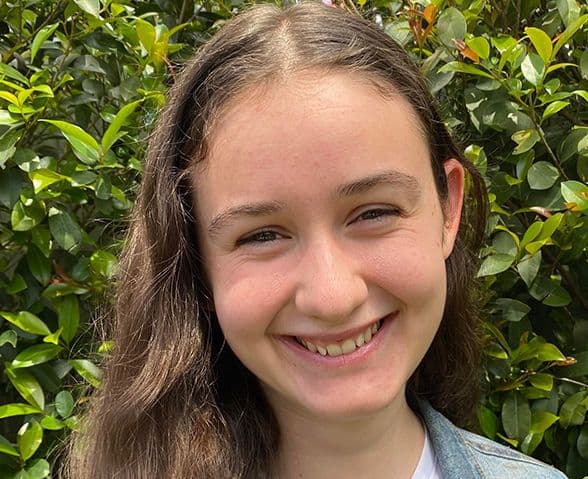 Lara White (ACT)
I hold a great passion for leadership and creating meaningful change in the Arts, and I look forward to continue contributing my perspective to the National Gallery Youth Council in 2023 to further construct a positive and enriching space for young people across Australia. I'm originally from Melbourne and moved to Canberra in 2020 to study a double degree of Arts and Design at the Australian National University. I enjoy working in print media, visual communication, and designing with typography. My favourite artwork at the National Gallery of Australia is Melinda Harper's 2001 painting Untitled.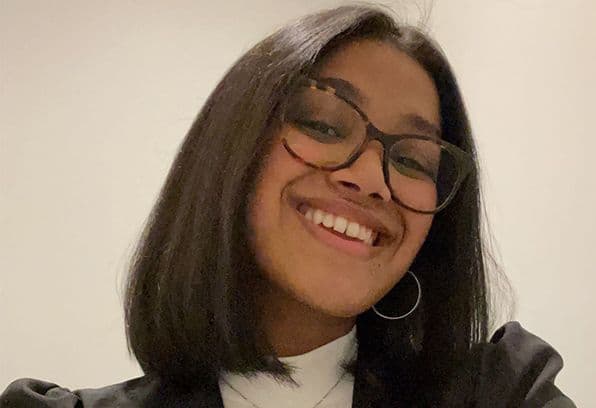 Rianna Yatawatta (VIC)
I am thrilled to be a part of the 2023 Youth Council. From an early age I was able to interact with passionate, supportive and recognised local artists, who encouraged me to pursue my own creativity and to venture out into new artistic territories. Without a doubt this has heavily influenced my love for artistic communities, and enabled me to intertwine both my Sri Lankan and Australian backgrounds through art and media. I'm really looking forward to the paths the Youth Council will create this year, and to continue collaborating with young creatives across Australia.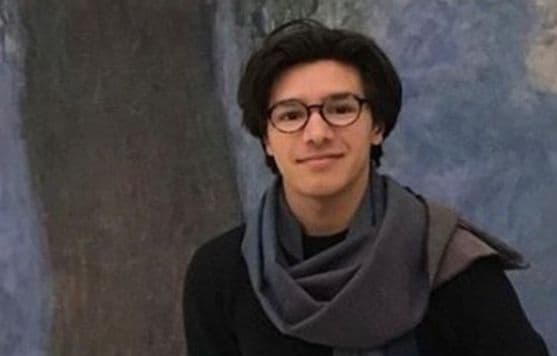 Massimo Martelli (VIC)
I am currently studying a Bachelor of International Relations/Art History and Curatorship at the Australian National University in Canberra, however, I was born and raised in Melbourne. I first became interested in art and design when, as a young kid, I encountered the dream-like artworks of the inimitable Salvador Dalí - as cheesy as it may sound - they ignited my passion and desire to work in the arts. This year I am looking forward to continue being a member of the National Gallery Youth Council. Together I hope we can help create a more inclusive and participatory gallery space for young people. My favourite work in the National Gallery collection is Albert Tucker's painting Kings Arcade (1937).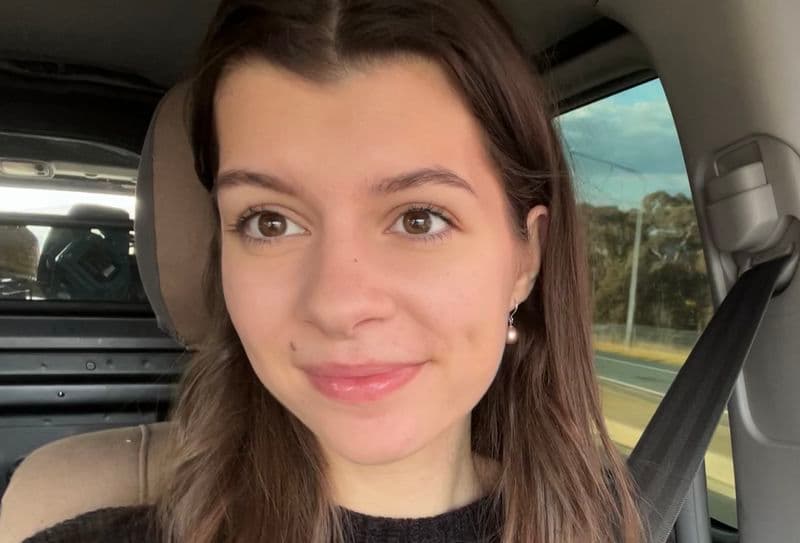 Emma Rafidi (ACT)
I am a proud Palestinian-Australian woman. I am currently studying a Bachelor of Art History and Curatorship/Arts at the Australian National University on Ngunnawal-Ngambri Country however, I grew up in the Yuin Nation on the South Coast of NSW. I have the intention to succeed my current studies with a Masters of Education. I hold the firm belief that creative public spaces best serve to educate, orient, and consolidate our individual identities, imaginations, and world views within a larger cultural rhetoric. I believe art acts as a reflexive repository of public conscience and that without new and diverse voices these cultural reservoirs improperly reflect our nation's changing ideals and values.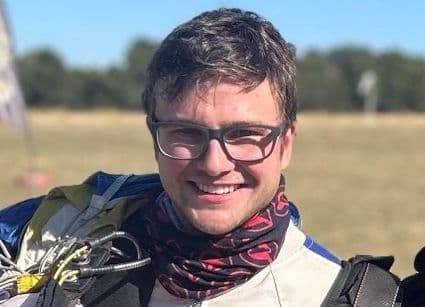 Lawrence Ellis (TAS)
I started making art in 2019 when I enrolled in painting in year 11 at Hobart College, Tasmania. Last year, I moved to Melbourne to study video and sound art at RMIT University. Engaging with art has led to many incredible experiences, including being part of the Youth Council 2022 and discovering my passion for skydiving. In my art practice, I am currently interested in ideas surrounding sports skydiving in relation to art.
As part of the Youth Council 2023, I aspire to brainstorm ideas to make art events more accessible to people with sensory issues.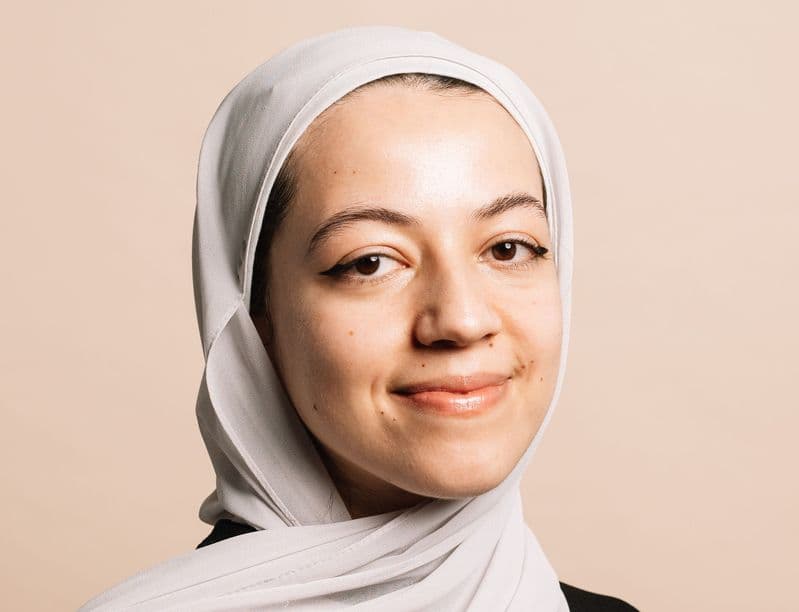 Zinab Al Hilaly (WA)
I am a leader, storyteller, artist and mental health advocate based in Whadjuk Noongar Boodjar (Perth, WA). Over the last few years, I have led the Multicultural Youth Advocacy Network of Western Australia, using my role to empower multicultural young people through advocacy, policy, and youth leadership. I am also connected to a diverse range of programs including headspace, Consumer of Health Forum and Mental Health Australia. I am passionate about advocating for arts to be accessible to marginalised communities and ensuring programs are culturally safe, inclusive, and celebrate intersectionality and diversity.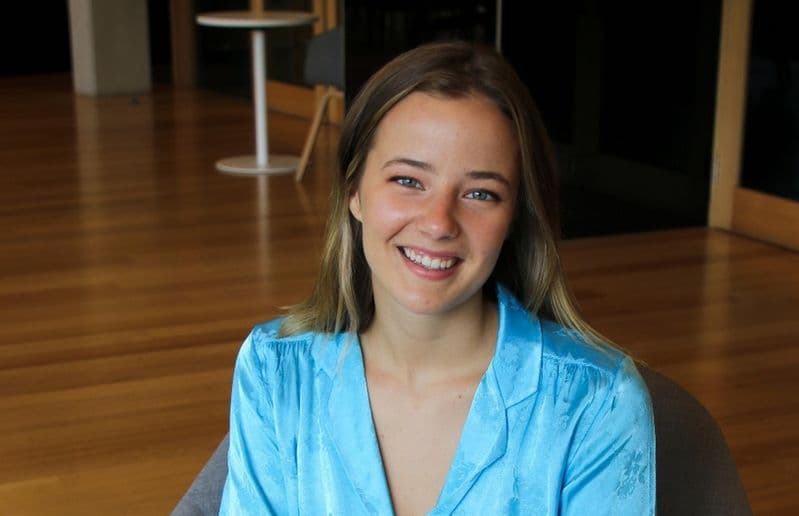 Alice Jordan (VIC)
I am an artist and aspiring curator located in Kulin country, Melbourne Australia. I have recently graduated with my Bachelor of Fine Art, specialising in Sculpture at RMIT, but previously spent my schooling years overseas in Dubai, where I developed a deep love for art and culture. I love how we can use art to better understand and connect with each other and am excited about the prospect of helping more young people feel supported and engaged in the creative world. I work primarily with casting processes to create and replicate impressions of the body, largely influenced by traditional sculptural methods. As such I draw inspiration from my interest in the history of the body and its gendered framework with a strong emphasis on female narratives.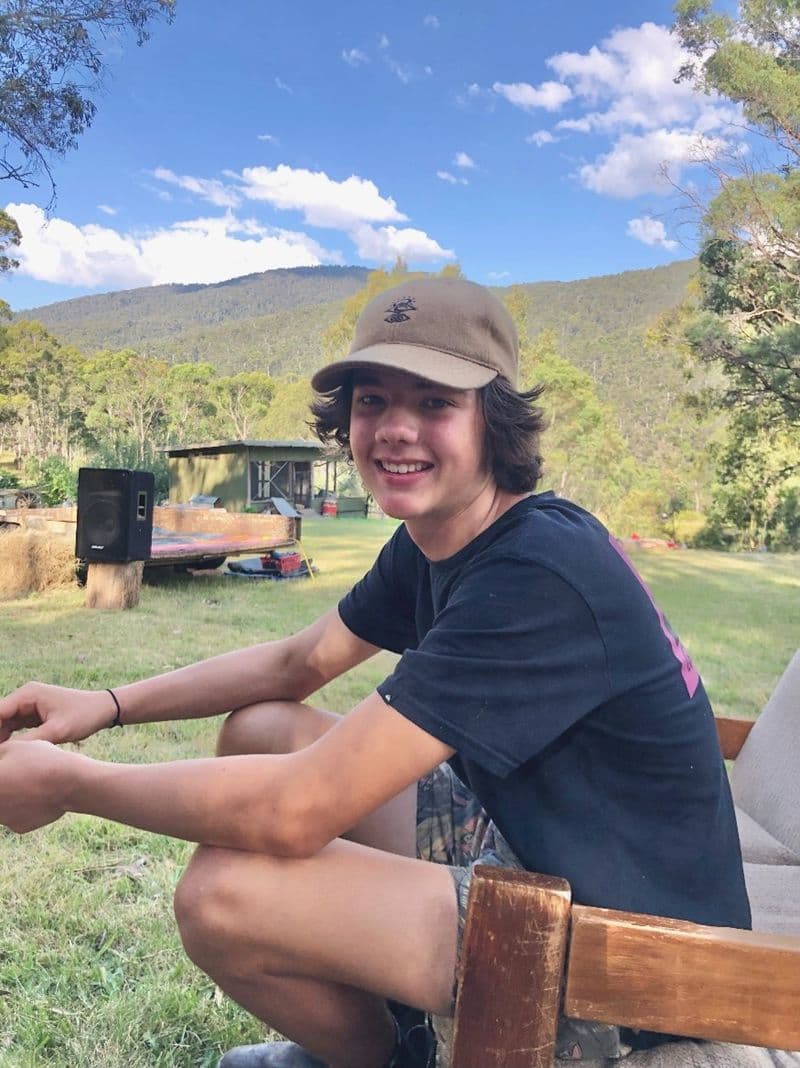 Tambah Gowland (NSW)
I am a young artist, sculptor and musician living on Ngunnawal Land in Bungendore, Canberra. Sharing art in a community has been a passion of mine for awhile now, ever since I was involved in the QPRC Youth Arts Mentoring Program. Throughout 2020/21 I worked with three other young people, teaching various art styles in workshops for youth. My workshops specialised in lino cutting and sculpture, all my work from this program was then showcased at the QPRC Youth Arts Exhibition. Outside of this, I design and construct my own mountain biking trails and jumps, and I love to play music on both the guitar and piano. I am excited for this upcoming year with all of these creative and talented people!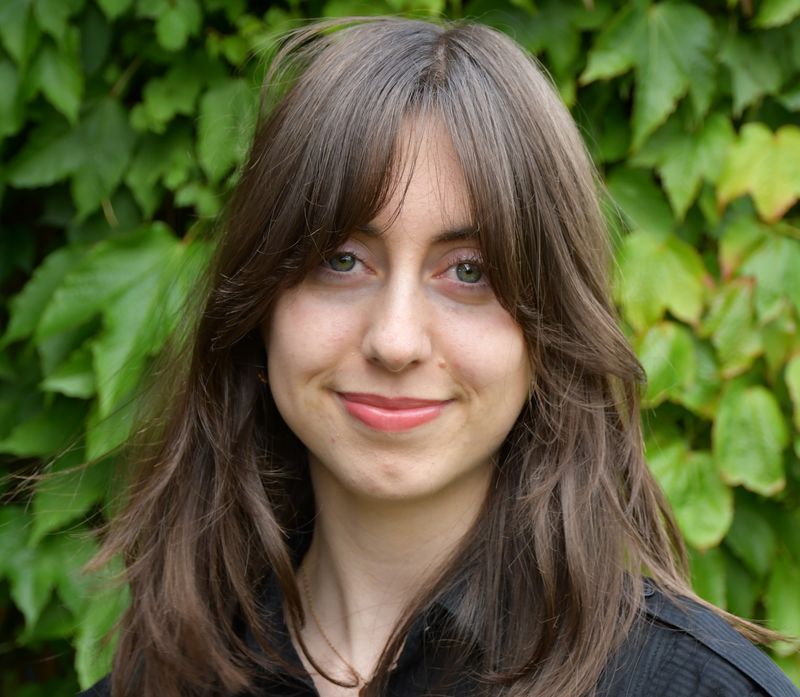 Maeve Sullivan (NSW)
I am grateful to be joining the National Gallery Youth Council to collaborate with other passionate diverse young people navigating art, their careers and the greater world. Upon my gap year unsure about what pathway to pursue, I became more involved within my regional arts scene. This not only opened my eyes to the possibility of a creative career but the possibility for the arts to become even more accessible and inclusive. Within this role, I am excited to merge my passions of art, leadership and advocacy. Young people like myself are empowered to create a cycle of art triggering community action and change.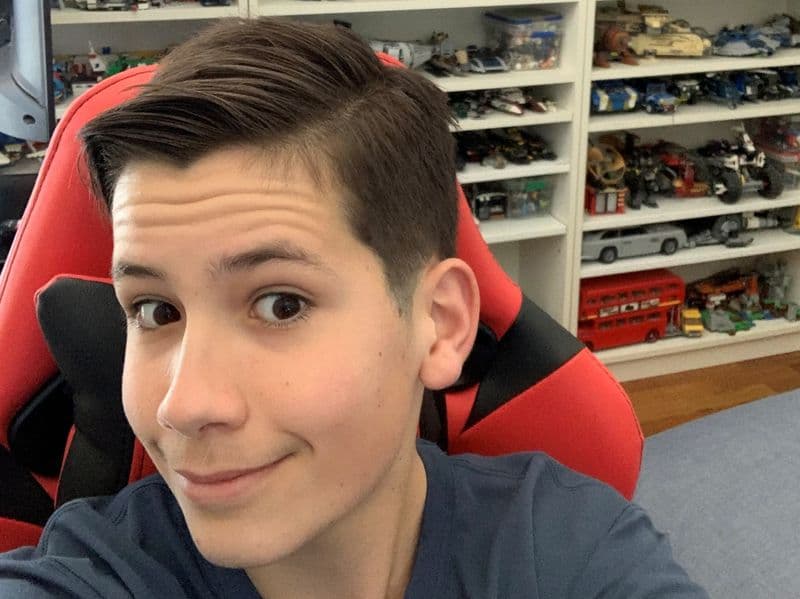 Matthew Hamilton (VIC)
I am a 15 year old school student who is passionate about fitness and art. I love the outdoors and nature, so I am attracted to art that portrays it, and outdoor sculptures. I have been immersed in art my whole life, and it has become a part of my personality. Whether it was the Melbourne Museum, Art Centre Melbourne, or even my Mums private conservation work and personal collection of Indigenous art, I have always had an outlet to fuel my love for art.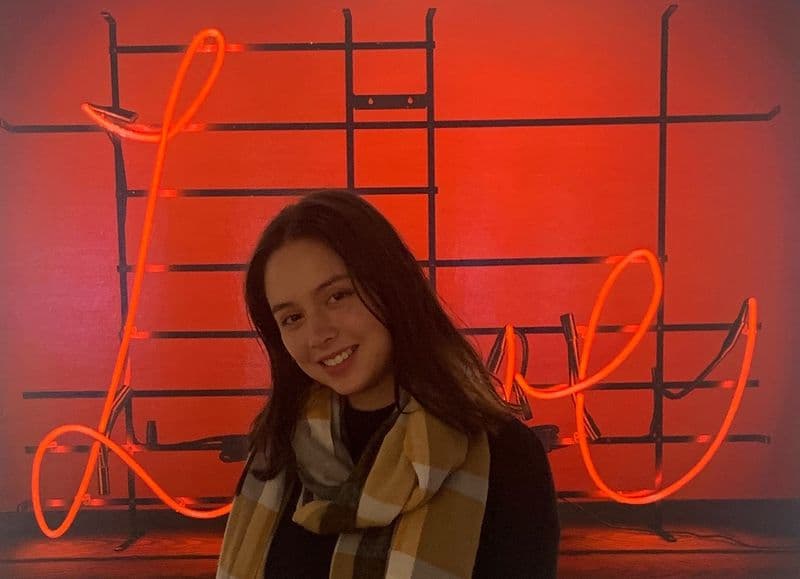 Charlotte Young (ACT)
I'm a youth and disability advocate from Melbourne, currently studying Politics, Philosophy and Economics/Arts at the Australian National University. I seek to challenge the Australian community, policymakers, and law to think differently so Australia can become a global leader in diverse, sustainable and intersectional institutions. Alongside these aims, I look to continuously foster and build our community to be well-educated in culture and art, in all of its forms. I personally love practicing contemporary ballet, DJing and looking after my houseplants!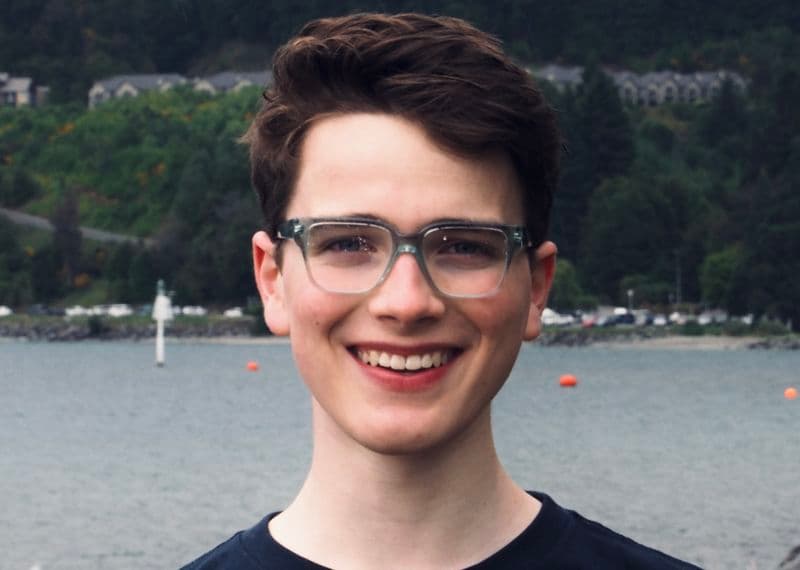 James Fox (VIC)
I have always been passionate about art, whether it be fashion, architecture, music or endlessly rearranging my room. As I have grown up, it has led me on a journey of identity and emotion, allowing me to challenge my perceptions of the people and world around me and develop my sense of self. I am looking forward to helping make art available to everyone, and exploring new and diverse ways to present it in a way that connects with people of all ages, genders and sexual orientations.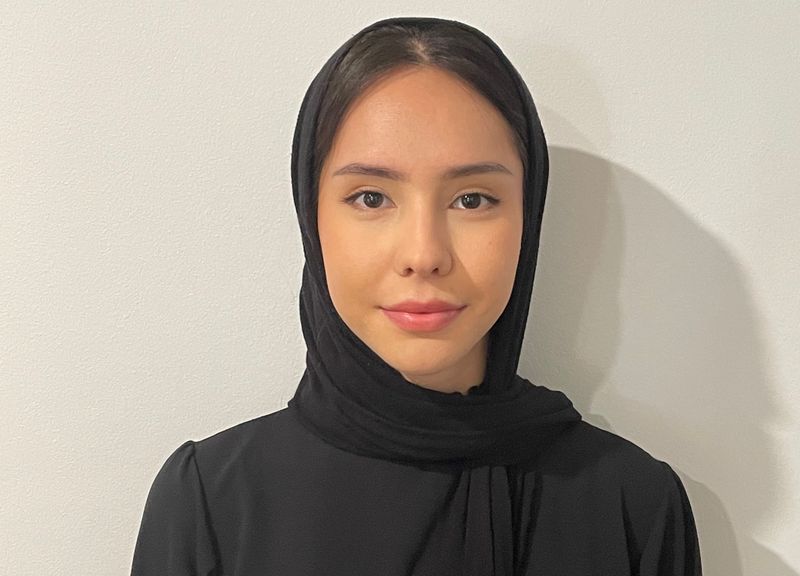 Masoumeh Rahimi (SA)
I am a 19-year-old going into my second year of Medical Radiation Science (Medical Imaging) studies at the University of South Australia. Despite my academic pursuits, I am an art enthusiast who believes that 'art is the highest form of hope' – Gerhard Richter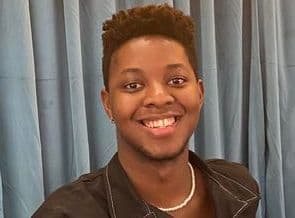 Christopher-John Daudu (WA)
As a relative newcomer to the Gallery, I am excited to provide fresh perspective on how we can work to ensure the impact of art on our society stays relevant for future generations. I am fascinated by identity, particularly how an artist's personal context pours into their work. I hope to collaborate with the Council to generate excitement about the Gallery's collection.