The Kenneth E. Tyler Collection
Ellsworth Kelly's 'Colored paper images'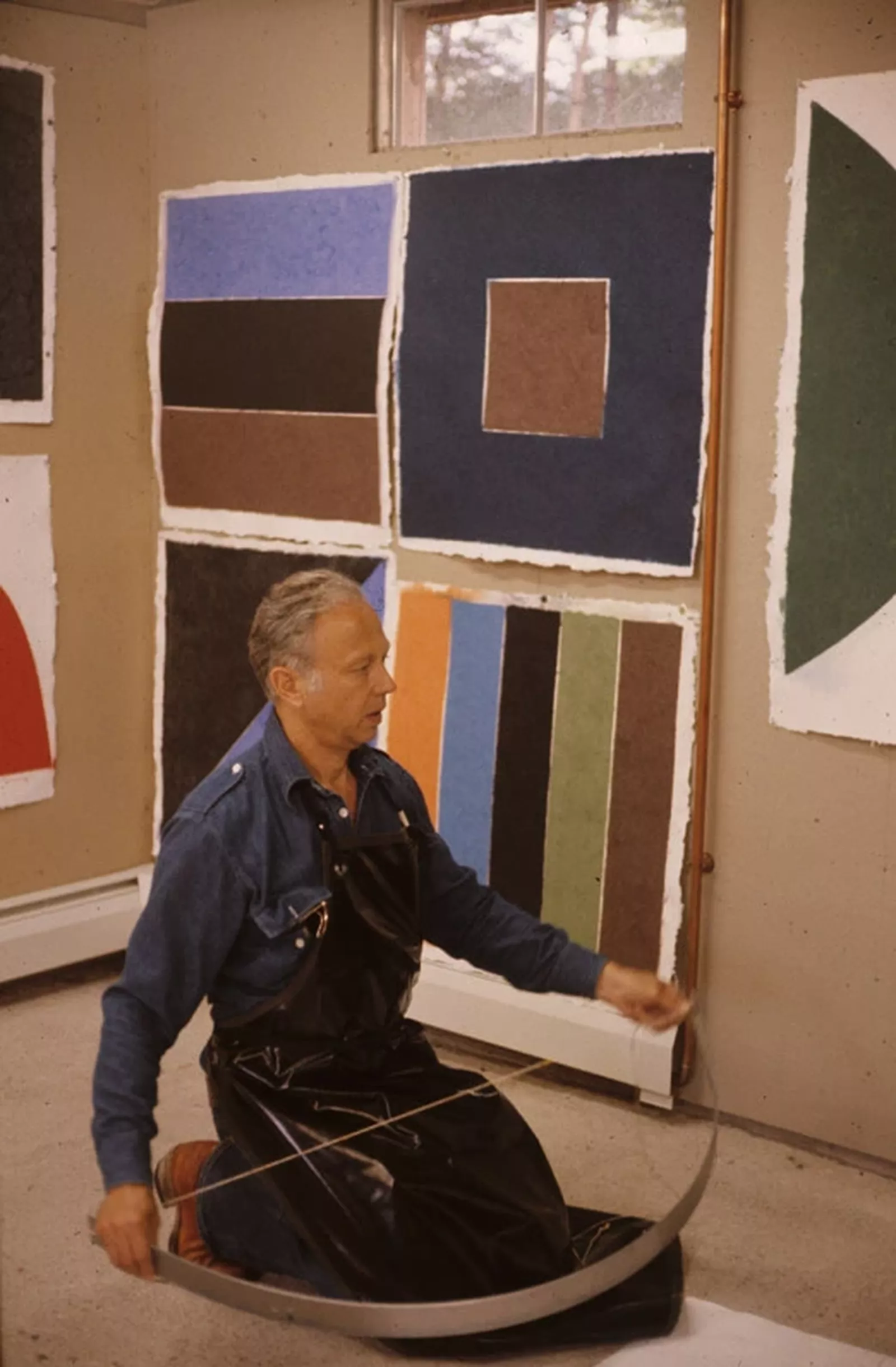 The Kenneth E. Tyler Collection curators share some behind-the-scenes photos of ELLSWORTH KELLY'S creation of the Coloured paper images series.
The National Gallery of Art in Washington DC is currently showing Ellsworth Kelly's Colored paper images, created with Kenneth Tyler at the Tyler Graphics workshop in Bedford Village in 1976. We thought this was an excellent reason to take a look at the series ourselves and to bring you some images from the candid photography collection. You can find out more about the National Gallery of Art's exhibition here.
The Colored paper images project spanned eight months and resulted in 23 works made from coloured paper pulp, shaped using metal molds. The coloured shapes on white grounds are typical of Kelly's abstract works; however the nature of paper pulp has created a blurring that is quite different to the sharp outlines seen in his paintings and other prints. The images below illustrate the investigative process involved in creating the series.
Tyler and Kelly worked with John and Kathleen Koller at the HMP paper mill to create over 50 different colours of paper pulp using numerous methods including powdered pigments, vinyl paint and water-based dyes. Kelly was interested in varying the colour fields in the final works and so deliberately adjusted the amount of colour bleeding and the consistency of pigment in several of the images. He also experimented with the development of the molds for his shapes using pliable metal. The resultant Colored paper images are sophisticated studies in colour and form; their mottled colour fields and blurred edges epitomise the subtleties of paper pulp.