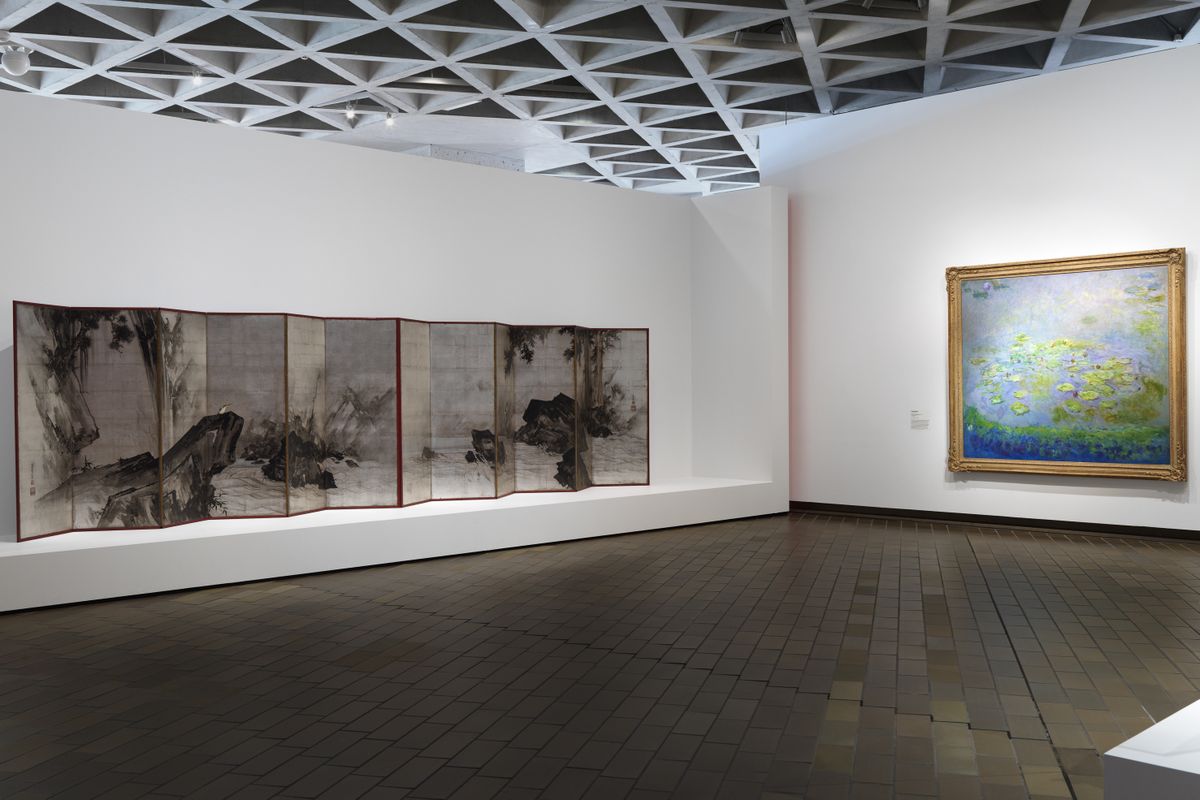 Get to know the National Gallery curatorial team as they share insights into key works from the collection.
Carol Cain on Mochizuki IV
Not only do we love the insights of Senior Curator of Asian Art, Carol Cains on Mochizuki IV, but we also love her effortlessly matching the work.
Deidre Cannon on Jenny Watson
Curatorial Assistant of Australian Art, Deidre Cannon explores the materials, the influences and the symbols in Jenny Watson's The Horse hospital in our Australian art galleries.
Sally Foster on Kara Walker
Our Senior Curator of Prints and Drawings Sally Foster introduces Kara Walker's immense work Your World is About to Change - a new acquisition for the National Gallery.
David Greenhalgh on Robert Rauschenberg's Booster
Let curator David Greenhalgh talk you through Robert Rauschenberg's Booster – a self-portrait of inner man..
Rebecca Blake on Fiona Hall
Assistant for Australia Art Rebecca Blake explores Fiona Hall's exquisite and intricate Paradisus Terrestris in Australian Art.
Anne O'Hehir on Claude Cahun and Marcel Moore
Curator of Photography Anne O'Hehir introduces us to the creative relationship of Claude Cahun and Marcel Moore and the last remaining photocollage created for their book Aveux non avenus (unavowed confessions).
Dr Rebecca Edwards on Inge King
Curator of Australian Art, Dr Rebecca Edwards shares a love for Inge King's work, looking at King's Figure in oak, in our Australian art galleries.