Off the wall
What exactly is 'Public Art'?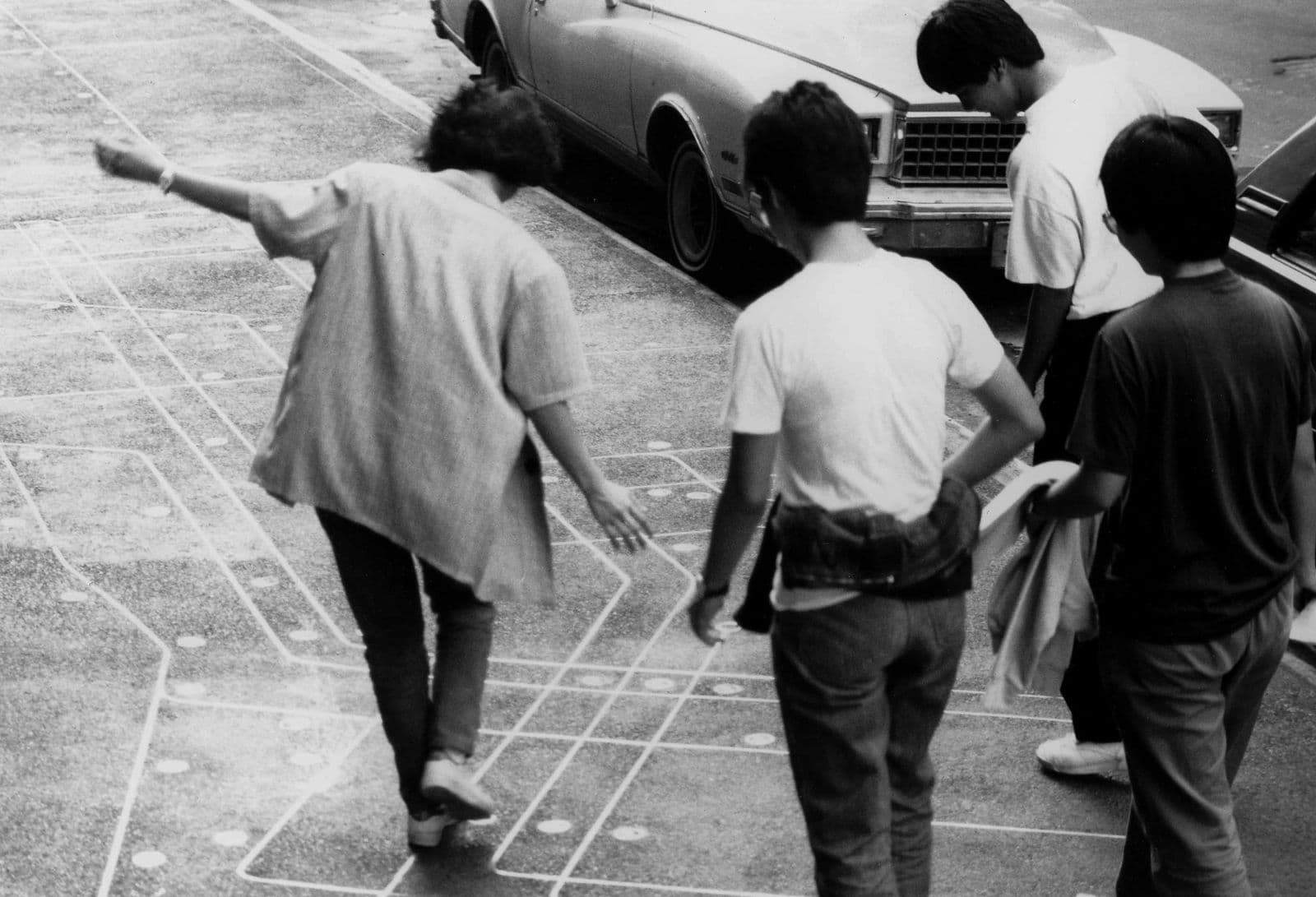 'Public art' is a funny term. Unlike, say, 'public transport', or 'public conveniences', it doesn't have an opposite. For instance, buses and trains are public; cars and bikes are private. The loo in a coffee shop is public; the throne in your home is private. But does anyone describe themselves as a 'private artist' or talk about 'private art?' What would that even be? Perhaps work that's been hidden because of its scandalous nature, like Gustave Courbet's painting L'Origine du monde (The Origin of the World) 1866, whose various owners concealed it behind veils, screens and decoy images. Or private might mean domestic, as in a child's drawing pinned on the refrigerator door with a magnet, for family eyes only. Or it could refer to hermetic art that uses secret messages encoded into symbols, legible only to the initiated. Arguably, any work of art shown outside the home is public because the public can go and see it. Museums are public spaces, not in the sense of who administers and owns them — state, business, private foundation — but in the literal sense that you can walk through a door during certain hours of the day, perhaps pay a fee and look at art.
Public art is generally taken to mean outdoor art, such as big sculptures for parks and squares or widescreen murals for municipal buildings. Things that are free to see and made from durable, weather‑resistant materials. A work of public art might be something you pass daily while walking the dog, paying it little mind. It might be a spectacular sight that you decide to make into a day out, such as one of the many commissions organised by Australia's Kaldor Public Art Projects since the late 1960s. Or an artist may have created a piece designed to invite closer engagement. Visitors to Lindy Lee's Ouroboros— a commission for the National Gallery, due to be completed in 2024 — will be able to walk inside the sculpture, which borrows its form from the ancient symbol of a snake eating its own tail. The Ouroborosexterior will be reflective, covered in constellations of mirrored circles. Its interior will be illuminated with a pattern resembling a canopy of stars, a reminder of our immersion in the universe. There is nothing like the cosmos to make our human idea of inside and outside, of public and private, seem wholly insignificant.
But just because something is outside, it doesn't make it easy to see. In the United States, for instance, reaching enormous works of land art in remote locations requires considerable effort. A few years ago, I visited Walter De Maria's Lightning field. Completed in 1977, it comprises 400 stainless‑steel poles arranged in a one‑mile‑by‑one‑kilometre grid in the high desert of New Mexico. To get there, I had to book six months in advance, fly from my home in New York to Albuquerque, then travel three hours west to a one‑horse town where I was picked up along with four other people, driven 45 minutes cross‑country on dirt roads to the destination, and left to spend the night. Lightning field is extraordinary, but to see it you need determination and cold, hard cash. The pilgrimage and the overnight stay are part of the work. So is money.
It's easier to put a work of art indoors than it is to put it outside. In 2019, the Australian Centre for Contemporary Art published an informative guide to public art for schools, which concisely explained that 'artists can't just install their artwork wherever they please. Most public spaces are managed by either councils or private companies that have strict processes to help them decide what artworks are to go where.' First come the calls for proposals. Juries are formed of local officials, funders, experts. An idea is chosen. The artist makes maquettes, feasibility studies are commissioned, as are community consultations. Then come the producers, engineers, fabricators and health and safety inspectors. Public relations teams are assigned the job of promoting the artwork. Then the installation crew gets to work. A dignitary is invited to unveil the commission. Journalists write about it. Local politicians gird themselves for the backlash in case the work proves unpopular. If they are lucky, the work will recede into the background. Teenagers will skateboard off it. Office workers will sit in its shadow to eat their lunchtime sandwiches. Couples will use it as a place to meet for dates. Pigeons will crap on it. Some people will be stopped in their tracks, moved, intrigued or changed by what they see. They may create their own interpretation of the work. What the public wants from art is not necessarily the same as what the professionals want it to be.
That the public invariably forgets about public art is a pleasing paradox. Some works of art maintain a mystique, achieved by rare appearances or by being housed in a specially designed gallery pumped full of sanctity and prestige. Others are better when they drop into the ranks of the everyday. In New York, Christopher Janney's dotty, interactive sound‑art piece, REACH, made in 1995 for the 34th Street subway station, is still functioning. It hangs just above head level on the decrepit train platform, and to this day, you can see passengers playing with it, if they happen to even notice it. Françoise Schein's Subway map floating on a New York sidewalk 1985 is an elegant, geometric design — made from stainless steel, concrete and lights — embedded in a stretch of pavement walked over by thousands of people each day. One of my favourites is Charles Simonds's Dwellings 1981. Part of it consists of a small clay sculpture of what looks like a village, nestled into the stairwell of the Breuer Building on Madison Avenue. To see it, you need to purchase a ticket. From the street, however, if you look up at the second floor of the apartment building opposite, you can see a corresponding sculpture sitting on the windowsill of someone's home — part of the same work.
My other favourite public artworks are those that do not ask for permission to be made. I marvel at photographs of New York subway graffiti from the late 1970s — entire trains covered in complex, colourful designs, criss‑crossing the city — and the enormous kaleidoscope of murals that used to adorn the 5 Pointz building, a former factory that was eventually scrubbed of its art by property developers before being demolished in 2014. I occasionally think about a young man I used to pass on my way to work who sold small, careful, black‑and‑white abstract geometric drawings on the street corner, and an elderly gent who once drew a portrait of me in blue and grey pencil, as I sat reading in a café, and insisted I have it for free. I consider all of these to be public art. Despite — and sometimes because of — all the committees vetting official commissions, plenty can go wrong. Located in New York's Hudson Yards riverside development, Thomas Heatherwick's Vessel — essentially a 45‑metre‑tall staircase — cost AU$290 million to construct. It opened in March 2019 but closed indefinitely in May 2021 after four separate suicide incidents, involving people jumping from the top of the structure. Calls were made for Heatherwick's sculpture to be demolished. Vessel had already been widely mocked for looking like a giant steel kebab, a glorified viewing platform at the centre of a luxury real‑estate project. Hudson Yards has come to memorialise the issues of gentrification and stratospheric living costs in New York; Vessel became emblematic of public art turned public problem.
Language makes it easy to confuse the monumental in size with the monumental of purpose. So does ideology, and public art is a powerful vector for political emotions. There is nothing like symbolism to rile up a crowd. Religious zealots destroy icons that contravene their theological doctrines, placating one god to anger another. Despots erect statues to themselves and revolutionary crowds topple them. New statues of new despots usually take their place. In the first years of this decade, monuments to slaveholders, colonialists and other figures of oppression have been attacked, fought over and torn down for representing systemic racism and iniquity. Names engraved on building facades and bronzes of men on horseback have ignited firestorm rows about how much of the past should remain symbolically visible, and how a society is to relate the moral standards of its present with those of its history. (What the future will make of today's morality is harder to imagine.) The Black Lives Matter protests that erupted in 2020 galvanised feelings already surfacing about the kinds of monuments societies surround themselves with. In 2015, for instance, students at the University of Cape Town had protested the presence of a bronze statue to British colonialist Cecil Rhodes on the university campus, sparking the #RhodesMustFall movement. This later spread to Oxford University, which has its own statue and building commemorating Rhodes. The figure of Confederate General Robert E Lee was removed from the top of its column in New Orleans in 2017 by order of the city's mayor, Mitch Landrieu. It was one of four monuments related to the Confederacy and slavery removed by the city, and caused bitter disputes, proving the point that civil wars never truly end but continue by proxy from generation to generation.
'...the pieces that hit the sweet spot and achieve the just the right proportion of form to concept. These are the artworks that the public embraces because they are moved by what it stands for or commemorates...This is the power of public art.'
A thoughtful response to debates about monuments was staged by Goldsmiths Centre for Contemporary Art in London in 2022. For the exhibition Testament, 47 artists presented models and proposals responding to the question of what makes a useful monument today. Memorial or satire? Commemoration or warning? Who are monuments for? What historical narratives do they exclude and include? Proposals were, by turns, daft and serious, many embracing ephemerality over permanence. Jay Tan's Sojourner's settlers sponge 2021, according to the show's accompanying catalogue, imagined a huge cake 'dedicated to the mixed unions and families of Chinese sailors and travellers who settled in London in the 1910s and thereafter'. Ghislaine Leung proposed something useful: a portable, inflatable pub (385cm/600cm, 2021). Bedwyr Williams took aim at the sanctimonious with his proposal, Artist drives over in Kangoo to check damage to his Monument to Resilience 2021. 'A really intense artist, that wears daft clothes,' he writes, 'is commissioned to create a large monument to celebrate resilience with an understanding and commitment that the artist will tend to it as if it were a giant elderly relative for the rest of its or their own life.'
Nashashibi/Skaer presented Lamb, bear 2019 –. The idea was to make an annual film of the lambing on the island of Lewis in Scotland, and each year change the symbolic meaning of the footage. (For its first iteration, the artists overlaid animated drawings of bears onto the lambs, like spirit animals, hence the title.) They wanted to think of lambing itself as a monument to time, repetition, motherhood, birth, death, the relationships between species — to those aspects of life on this planet which are far bigger than the biggest statue or monumental abstract. Lamb, bear raises an important point about the fundamental concept of public art. There are places in the world that have been revered without any form of human‑made ornamentation or alteration; natural sites such as rock formations, forest groves, rivers and caves that have profound sacred and symbolic value. But for millennia, people have also made images and objects in the natural environment. Expressions of belief and custom that are a fundamental part of everyday life. Think of the First Nations rock paintings and engravings found throughout Australia, for instance. Or the standing stones in the British Isles, the Nazca Lines carved into Peruvian coastal plains, or the megaliths of Göbekli Tepe in Turkey. These examples, and countless others, serve to underscore how insidious the modern, Western distinction between public and private art can be, with all its connotations of the ownership and administration of land.
Many art works are the wrong size; often, they're too big, a small idea turned into an enormous sculpture which gets in the way. There are murals that should be a single line of poetry and enormous bronze abstracts that should not be fabricated from steel for large city squares but made from Plasticine and eventually lost down the back of the couch. By the same token, there are plant pots that could be spectacular railway terminals and seashells that should be sculpture gardens. Sometimes, it's you that's the wrong scale, not the artwork. Your mood might be shrivelled, for example, or your head might be swelled with pride. And anything can seem insufferable when you're hungry; a plate of pancakes makes for a great monument. 'Sometimes' — as the artist Ben Kinmont titled his ongoing art project in 1998 — 'a nicer sculpture is being able to provide a living for your family.'
And then there are the pieces that hit the sweet spot and achieve the just the right proportion of form to concept. These are the artworks that the public embraces because they are moved by what it stands for or commemorates. Or they appreciate the way it makes for a great place to sit and eat a sandwich. High‑key public symbolism almost always exists in tandem with low‑key uses, unofficial meanings and simple pleasures. This is the power of public art.
This story was first published in The Annual 2022.