Art & Friends
For people living with dementia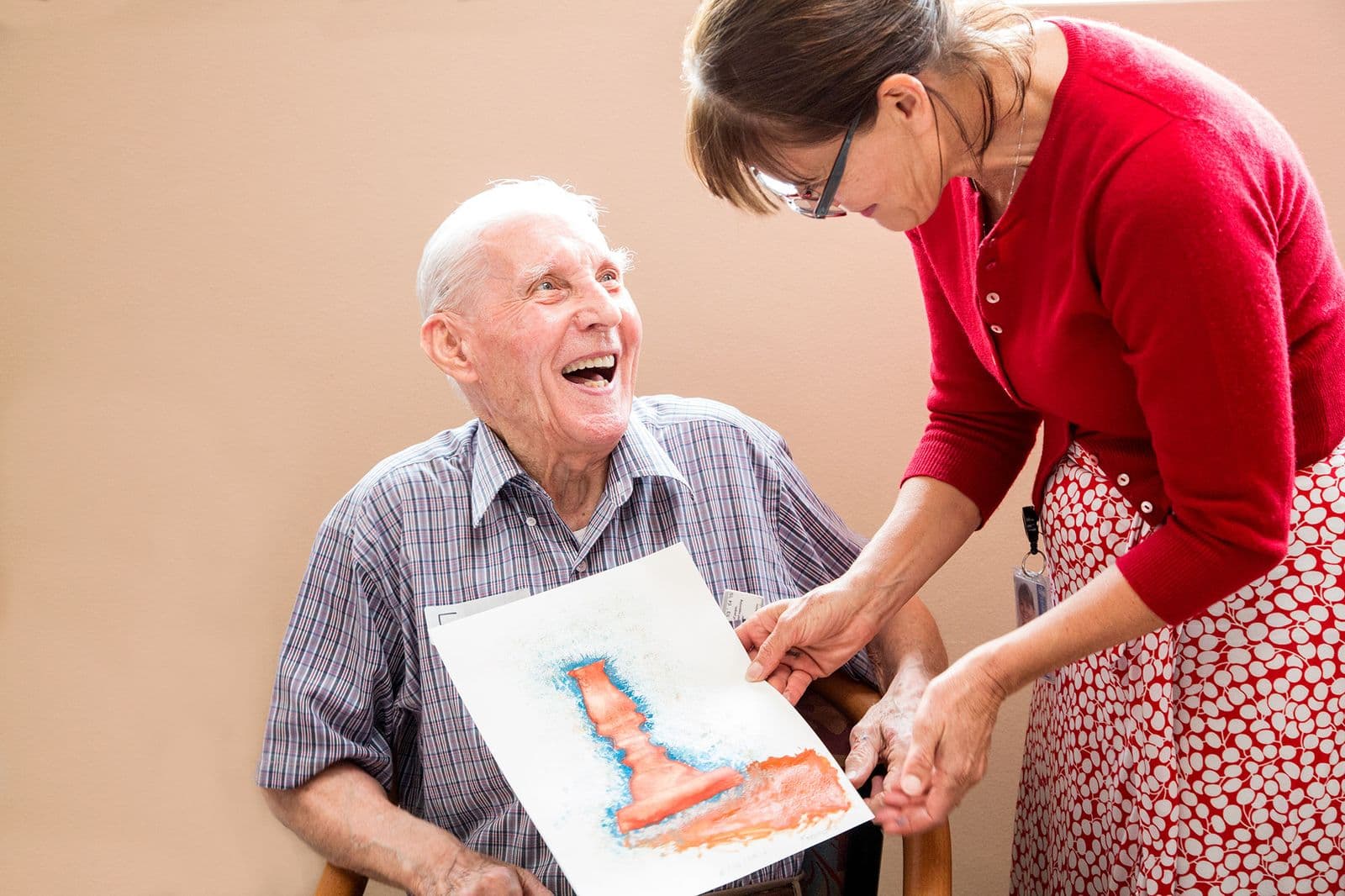 Since 2007, the National Gallery has facilitated Art and Friends for people living with dementia– and has subsequently become a world leader in developing these programs.
For over a decade, the National Gallery has worked with museums and galleries nationally to lead the way in establishing research, symposia and an extensive outreach training program that has formed a nationwide network of Art and Dementia programs.
The Gallery's Art and Dementia programs provide structured and facilitated sessions for people with dementia to view and discuss works of art onsite and online. Designed to be both socially engaging and intellectually stimulating, the program engages with the Gallery's collection through discussion and art making activities. National Gallery Program Producer, Access and Inclusion, Adriane Boag says;
'A successful class is when everyone in the group has spoken more than the artist educator.'
In 2018, the Gallery collaborated with University of Canberra doctoral candidate Nathan D'Cunha to study salivary cortisol levels, a primary marker of stress, for participants of the program. D'Cunha's ground-breaking study demonstrated that attendance of the Gallery's Art and Dementia program provided a range of benefits including improvements in quality of life, wellbeing, and cognitive performance, and a reduction in depressive symptoms for people living with dementia.
'This research points to the future and supports what arts professionals have known: that participating in a program at a gallery has positive effects on mental and physical wellbeing.'
The program onsite, Art with Friends is facilitated fortnightly and was recently developed into an online iteration, Art and Dementia: Online. Of the successful move to the online format, Adriane and researchers from the University of Canberra said:
'In August 2021, the COVID-19 pandemic necessitated the Art and Dementia program to pivot from in-person arts-based discussion groups at the Gallery to online delivery. The change required all facilitators, support workers, participants and their families, to rapidly adapt to an online delivery mode. The successful transition of the program to an online format demonstrated that with enthusiasm, the right equipment, technical and practical supports, it was a viable and engaging option for people with dementia to continue to learn new skills, engage socially, and participate in an intellectually stimulating activity.
Participants continued to actively engage in the online program, with conversations covering a broad range of topics from artistic styles and techniques; to cultural, social, historical and geographic elements relevant to the works of art; and personal reflections about participants' lived experiences and feelings. Occasional minor technical glitches were quickly rectified.
While the COVID-19 restrictions are no longer in place, the Gallery continues to offer these monthly online sessions. Research is needed to compare the benefits of face-to-face with virtual sessions. However, there is significant potential to extend the program's reach and access to the collection through online delivery to people with dementia in regional and remote areas where access to dementia support services is often limited.' [1]
Though the pandemic inspired the move to an online iteration of the program, it has proven necessary in other ways. People with dementia often experience grief when they can no longer attend the fortnightly classes because they can't get to the Gallery independently. As Boag explained: 'Online classes became a way for people to keep coming to the Gallery and to remain connected, which can be life enhancing.'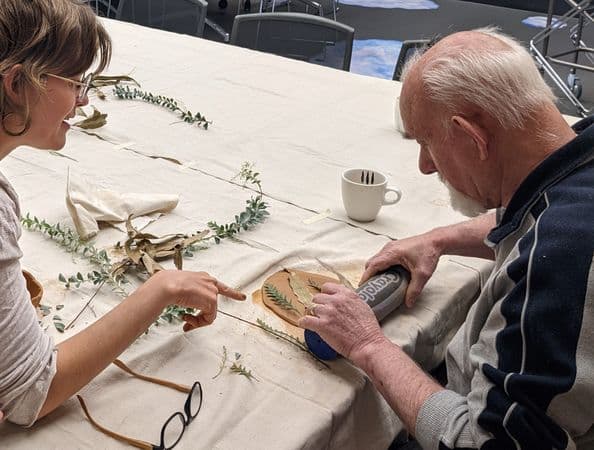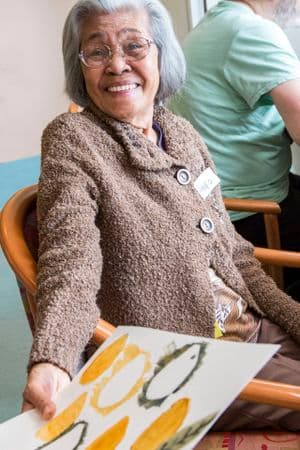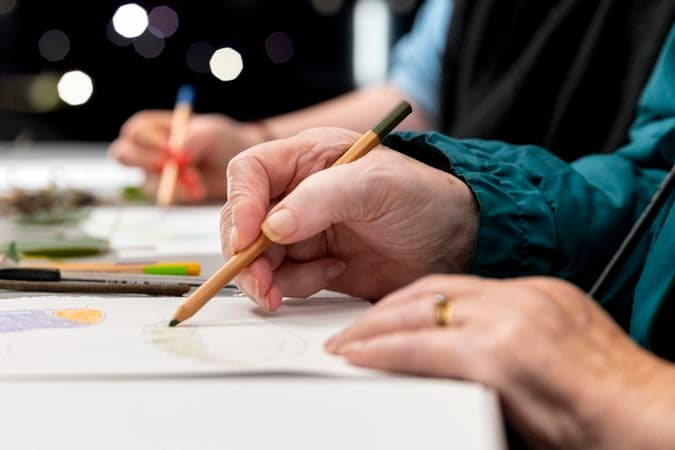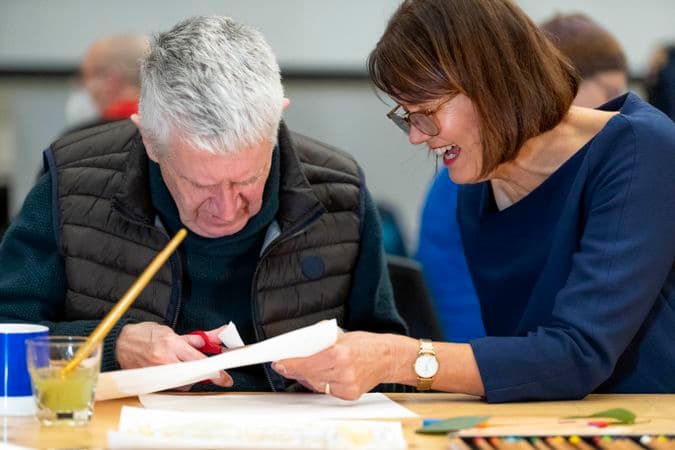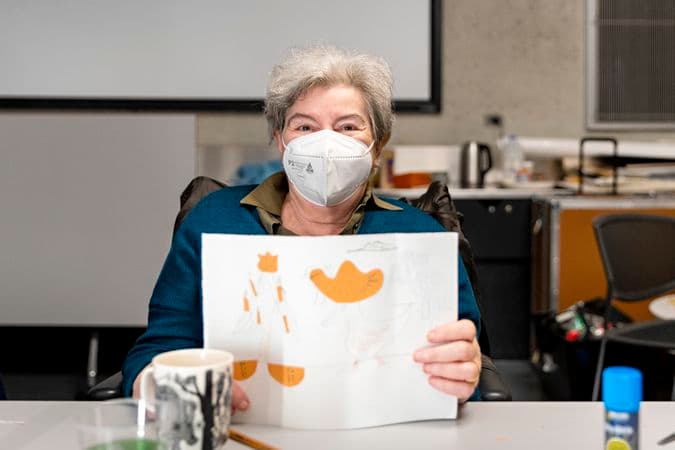 [1] Abstract from https://researchprofiles.canberra.edu.au/en/publications/engaging-people-with-dementia-with-online-art-conversations-durin