Cressida Campbell: in her own words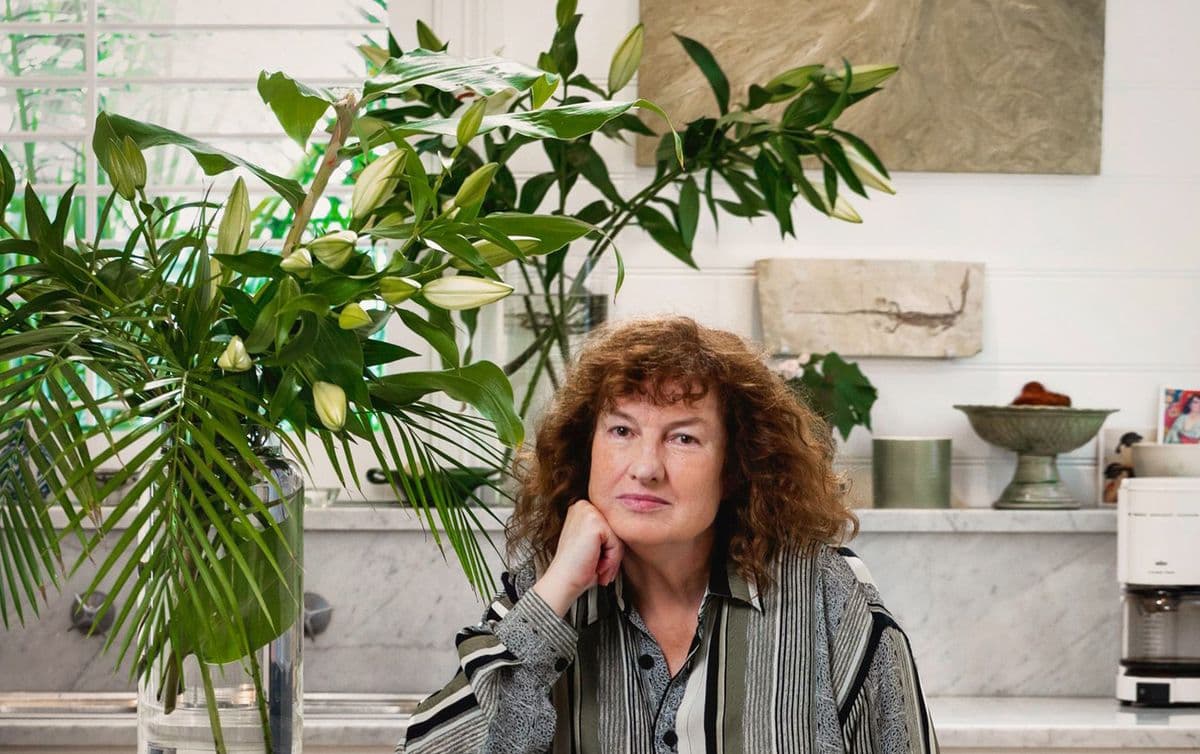 Get to know Cressida Campbell ahead of her upcoming exhibition at the National Gallery.
Inspired by her surroundings, Cressida Campbell has transformed commonplace experiences from her life into woodblock paintings and unique woodcut prints for over 40 years. From her passion for collecting to her relationship with the Gallery, here is Cressida in her own words.
'I started with stamps… the ones that came from places like Poland and Hungary and America had all these fabulous pictures on them. I would spend hours rearranging the stamps in the album like a salon hang. And that's exactly what I've got in this house and it's what I'm doing now in my pictures of interiors.'
'After I did printmaking in the second year at art school… the Art Gallery of New South Wales had a big Margaret Preston show. It was a total eye-opener... and I was really taken by her woodblocks. I'd already experimented with the Japanese traditional ukiyo-e technique. But I like the combination of painting and printing.'
'Leonard Matkevich, my printmaking teacher at East Sydney Technical College, encouraged me to experiment using one carved woodblock painted thickly with watercolour and letting it dry before placing it onto an etching press, spraying its surface with water, placing dampened paper onto it then rolling it through the press to produce a single print. It was very exciting to see the print appear with its beautiful damp colours and individual texture.'
On her relationship with the National Gallery …
'The collection in that Gallery is awe-inspiring, especially for such a young gallery… I went to the opening in 1982… It was incredibly exciting. It's such a sculptural building in itself and at the opening I found all sorts of things I loved.'
On what to expect from the exhibition ...
'I try to convey the poetic beauty of nature as well as portraying everyday objects in a way that shows them as both aesthetic and sometimes comical, by placing them within subjects that people wouldn't expect… However, the composition and colour of each picture is always its most important element to me.'
Art & Artists
Featured
Referenced