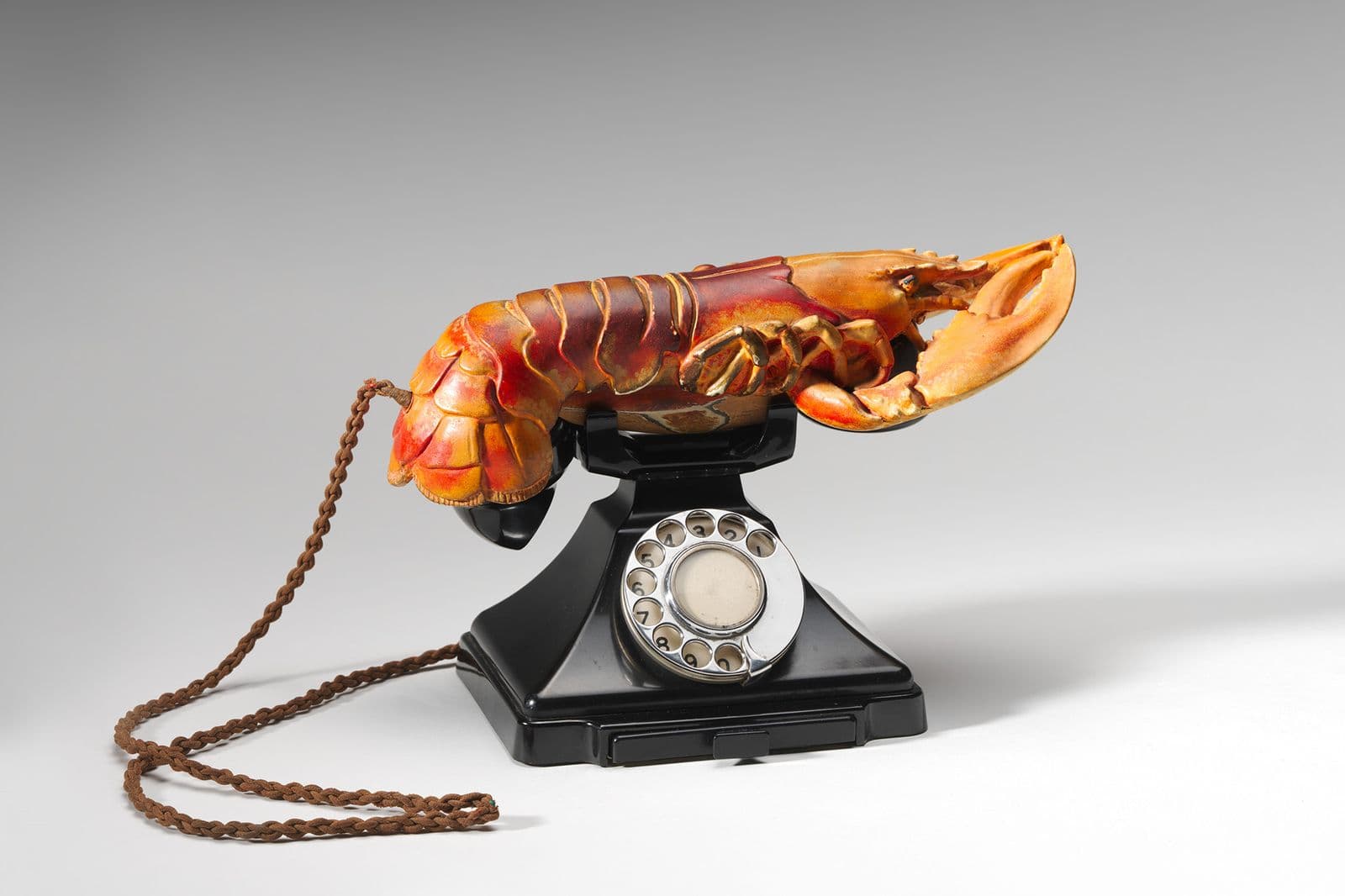 'that atmosphere in which coexisted revolution and poetry, dream and scandal, love and violence, eroticism and humour … that atmosphere of total subversion and permanent non-conformism' Georges Hugnet
In March 1993 Betty Churcher AO and the National Gallery brought to Australia a truly spectacular and confronting exhibition of the world's best examples of surrealism, Surrealism: Revolution by Night.
Until this time, most major exhibitions had come to Australia as package shows. They were not our exhibitions. It is one thing to buy in exhibitions but quite another to persuade museums and private collectors to lend their collections freely.
Curators Michael Lloyd, Ted Gott and Christopher Chapman secured loans from Tate Gallery, the Museum of Modern Art, the National Gallery of Art and Hirshhorn Museum, the Philadelphia Museum of Art, the San Francisco Museum of Modern Art, the Musée Picasso, the Kunsthaus Zürich, the Kunstmuseum Basel among others, and from dozens of private collections. The 300+ works were shown here at the National Gallery before touring to the Queensland Art Gallery and the Art Gallery of New South Wales.
Surrealism: Revolution by Night exposed Australians to the ideas and aesthetics of Salvador Dalí, René Magritte, Dorothea Tanning, Pablo Picasso, Marcel Duchamp, Max Ernst, Yves Tanguy, Alberto Giacometti, James Gleeson, Arthur Boyd, Hans Arp, Giorgio de Chirico … and would impact the Gallery's permanent collection forever. Australia's first own 'blockbuster' exhibition – Surrealism: Revolution by Night would earn Betty Churcher the nickname 'Betty Blockbuster'.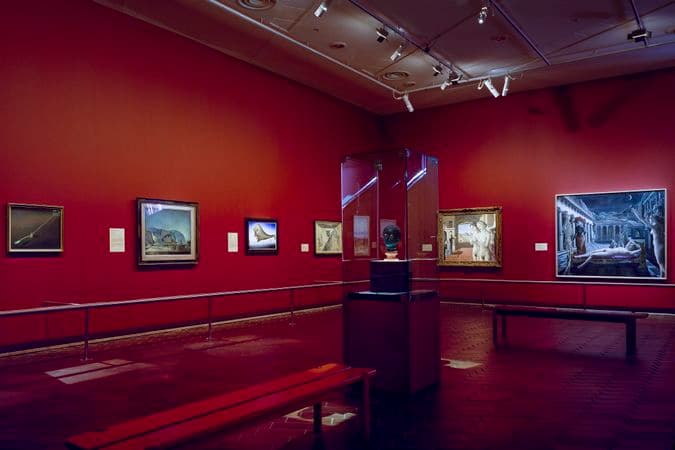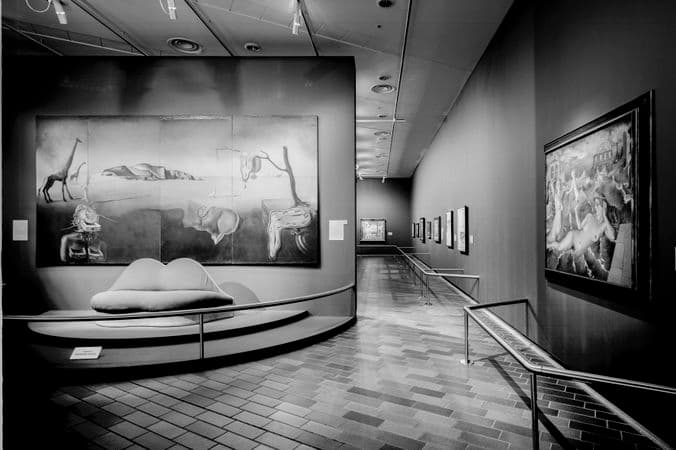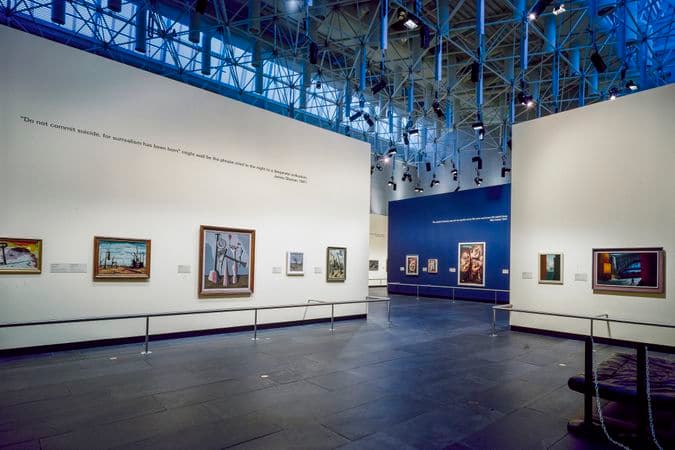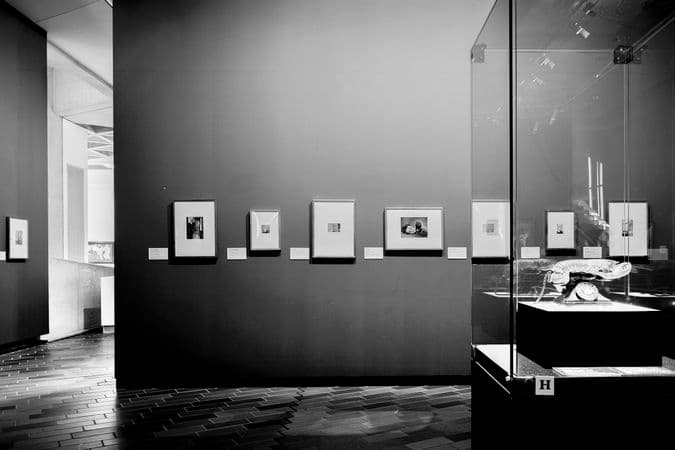 Why surrealism in 1993? Surrealism had become part of contemporary culture – clocks melted in rock videos; an echidna called Rex devoured a column of ants in advertising for 'Ant Pants!' The imagery from the surrealists had become iconic. Their personalities loomed large. Their aims to liberate the unconscious, to release a world of dreams and unbridled fantasy were tantalising. Surrealism: Revolution by Night captured the vibrant and outrageous spirit of this transgressive, daring and often very funny art movement. A spirit, I would argue, as relevant today as it was in 1993, and in 1924.
Surrealism emerged in the wake of the radical dada movement 1916–1922, popping up simultaneously in cities across Europe. It was inextricably linked to the tragedy of the First World War. Subverting bourgeois ideals, artists desecrated traditional art forms, created nonsensical theatre, outrageous street performances and practical jokes. The Dadaists provocations led directly to the free flights of fantasy of the surrealists. By 1924, Surrealism had supplanted Dadaism as the leading avant-garde art movement in Europe. Heralded and championed by Parisian writer André Breton in his Surrealist Manifesto – he praised the power of the imagination as a source of eternal youth for humanity.
Surrealism was not a visual idea or style, but a way of looking at life – politically, socially, and philosophically, as well as aesthetically. It was possible to know about surrealism, to share its ideas, long before seeing the art.
At the time, the surrealists attacked the post-war patriotic crusade in France that sought to re-impose those same values, but offered no blueprint for alternative society, they dabbled in communism, but resisted repackaging the mind in political ideology. They trusted openness, in a curiosity that would resist the enclosure of prejudice, in a kinship of trans-cultural intuitions that would prevail against racism and nationalism. With headquarters in Paris, Surrealism spread across Europe, America, Japan and Australia. Surrealism: Revolution by Night focused on the major European surrealists and on Australian artists who drew upon the ideas of the surrealists.
Surrealism: Revolution by Night featuring Barry Humphries
Barry Humphries burst onto Australian television screens heralding the arrival of the Surrealists on Australian shores. The result? Surrealism: Revolution by Night was a revolution. Visitors packed onto buses to arrive in Canberra to see the most famous works of art on Earth. Visitors remember this exhibition as a groundbreaking moment for galleries in Australia.
'The big difference with Surrealism: Revolution by Night is that this is a major exhibition of over 300 works assembled in Australia, for an Australian audience which shows the relevance of surrealism in the experience of art in this country.'
The show's impact was huge, and we see it reverberating: we see it in the collection – artists from Dali to Paule Vézelay – but also in the essays and activities of a generation of high school and university students. We also see it in the way those students, and art lovers more generally, came to think of Surrealism as not just in Europe and America, but in Japan, Australia and further afield.
'unlike virtually all other major exhibitions in the decade since the Gallery's opening, this one is designed to capture the mind as well as delight the senses. The other is the opportunity given to display Australia's contribution to the movement.'
Today, you'll find the National Gallery's most significant surrealists in the new permanent collection presentation, Worldwide. This major display is inspired by the National Gallery's founding history. The Gallery's vision was to be a 'centre of art for the whole world'. Our collection reflects this ambition, including surrealist works from Australia and across Europe – Joan Miro, Salvador Dalí, Hannah Höch, James Gleeson, René Magritte, Georgio de Chirico – find their home here at the National Gallery.
FUN FACT Salvador Dalí's Lobster telephone that featured in Surrealism: Revolution by Night, is NOT in fact, the same version that is in the National Gallery's permanent collection currently on display in Worldwide, but was purchased shortly after in 1994.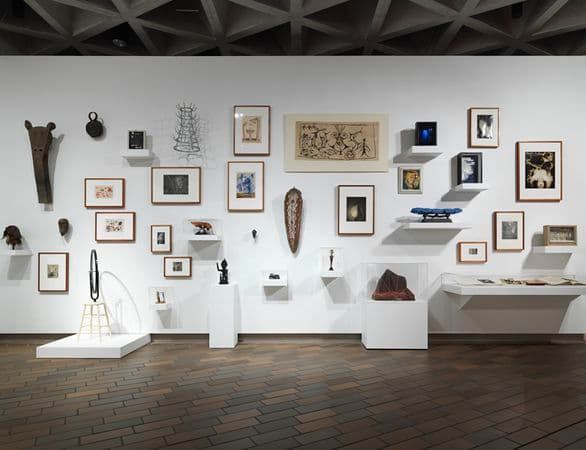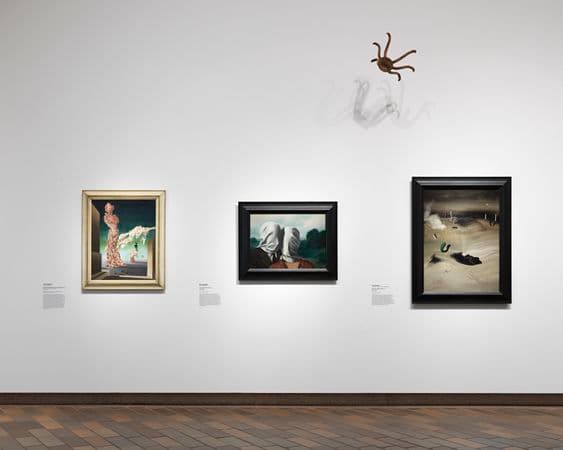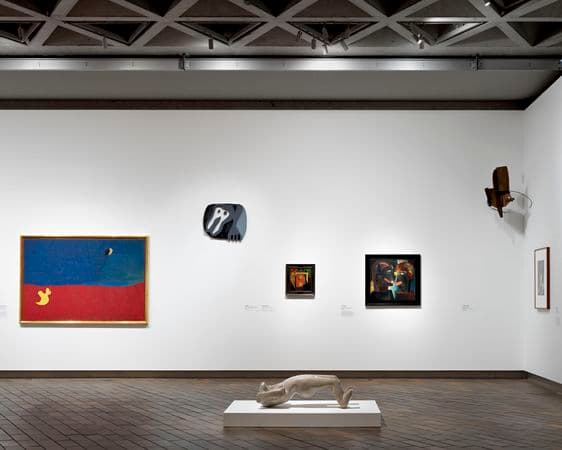 This story has been published as part of the National Gallery's 40th Anniversary. For more visit 40 Years.